30. Drive the Great Ocean Road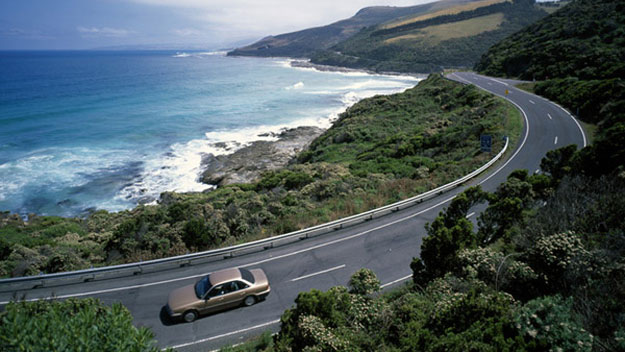 If you haven't heard of Australia's Great Ocean Road and love winding, seaside drives, you're sorely missing out. The 151-mile (243km) Great Ocean Road spans the southeastern coast of Australia between Torquay and Warrnambool. Constructed by soldiers as a (huge) memorial to the casualties of World War I, it's home to the world-famous Twelve Apostles limestone stack formations, the Great Ocean Walk—a walking trail that boasts several areas of historical/cultural significance, exotic wildlife, campgrounds, and other wonders—Blanket Bay, Parks Victoria, The Grotto (another breathtaking limestone and sandstone formation), and countless other natural and manmade wonders of the world.
31. Climb Pacaya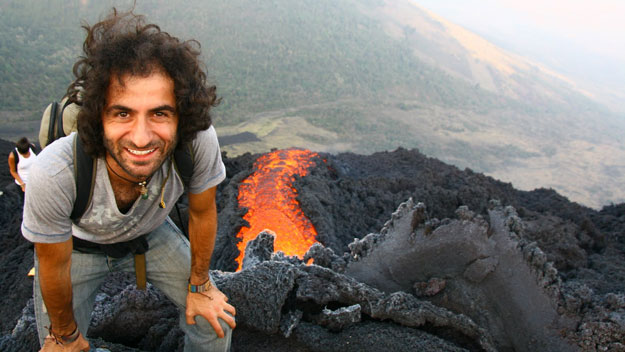 Pacaya is an active volcano in Guatemala (and part of the Central American Volcanic Arc, or CAVA) that towers 8,373ft above sea level. It's blown its top 23 times over the past few centuries, most recently in May of 2010, so it may be prudent to check with your local geologist/vulcanologist (never any of those around when you need one!) and/or update your will (just kidding!) before ascending Pacaya. It's well worth the cost and journey, though.
32. Drink Beer at Oktoberfest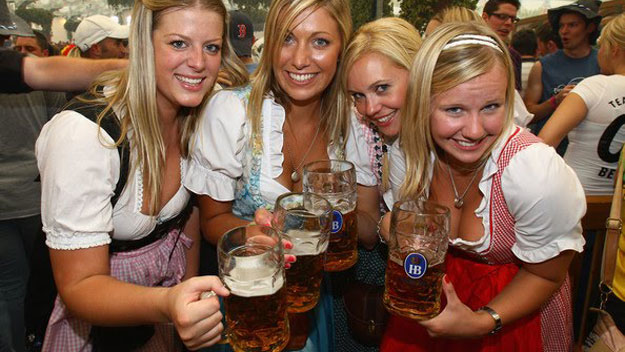 Oktoberfest: A 16-day, beer-slammin', polka music-filled festival that entices over five million people every year from late September through October in Munich, Germany! During this sacred period for beer drinkers the world over, over seven million liters of Oktoberfest Beer are guzzled (that's enough to quickly intoxicate a small country), and hoards of chicken, roast pork (Schweinebraten), sausage (Würstl), potato pancakes (Reiberdatschi), sauerkraut, wine, and coffee (among other vittles!) are consumed. Can't make it to Munich? There happens to be other, albeit smaller, Oktoberfest events held in Argentina (as National Beer Festival), Brazil, Canada, Ireland, Vietnam, and in numerous U.S. cities.
33. Become a Fighter Pilot for a Day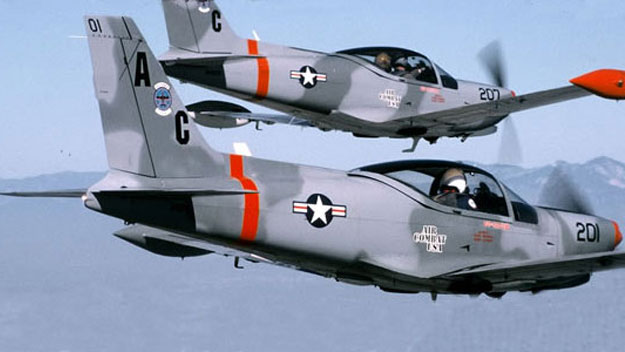 Ever dreamed about tearing up the skies in a fighter jet, dog fight-style? Good, because you're in luck! Air Combat USA was one of the first innovators of civilian air combat training when it commenced operations in 1988, and continues that legacy today by being among the world's very best fighter pilot experiences for civilian recreation. Guests fly in actual fighter planes (like the SIAI Marchetti SF-260 shown above) with an experienced, licensed pilot. The best part? You need not even have a pilot's license to fly along! Just try to avoid projectile vomiting when he/she takes the craft upside down!