46. Watch a Space Shuttle Launch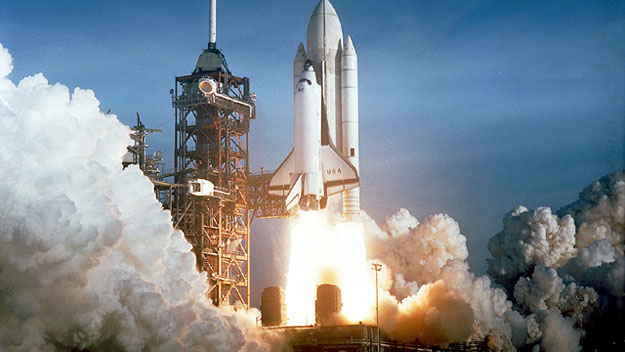 Very few of man's inventions, specifically that of transport and delivery, have ever proven so poignantly awe-inspiring as the lift-off of NASA's Space Shuttle. Witnessing a launch in-person only proves that point with flying colors. And although NASA's Space Shuttle took its last trip into space (Shuttle Atlantis in July 0f 2011) last year, many more space vehicles (known as "expendable space vehicles") will take launch in the future. Check the future dates at NASA's official launch schedule webpage and don't miss out it!
47. Learn to Tango in Buenos Aires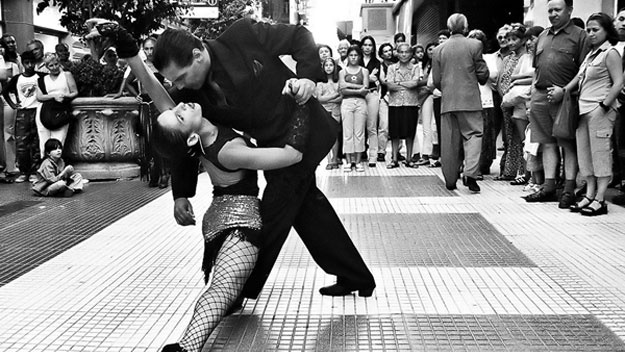 Common, if you're going to learn to do the Tango, learn it from an authentic South American in an authentic South American city. But take note—not all Tango classes and shows are created equal in Argentina. There's Salon de Baile, a highly formal style of tango, complete with formal dress, uniformed waiters, an older clientele, and a low tolerance for anything less than excellent Tango-ing. Then there's 'Baile Joven', an informal style much more popular in more informal settings with live music and bands (Piazzolla, cumbia, and salsa are popular); Baile Joven typically attracts a more youthful clientele.
48. Ride a Hot Air Balloon in Cappadocia, Turkey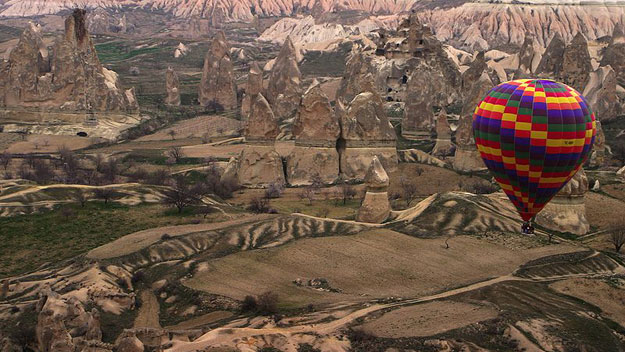 Cappadocia is a naturally grand, even bizarrely magnificent place in Anatolia, Turkey; it's where weather has—for millions of years—eroded massive amounts of volcanic rock into thousands of oddly-proportioned pillars, cones and so-called 'fairy chimneys', the latter appearing very tall and in any shade from light pink to yellow and to brown. And what better (and probably only) way to experience this natural eye candy than by hot air balloon? Professionals there generally swoop you up from your hotel and up to the liftoff site early in the morning. You'll float silently above the Cappadocian landscape—one abounding with small villages, quaint vineyards and orchards—for around an hour, and land gracefully (hopefully!) with a ton of beautiful pictures and lifelong memories.
49. Make Your Own Wine in Napa Valley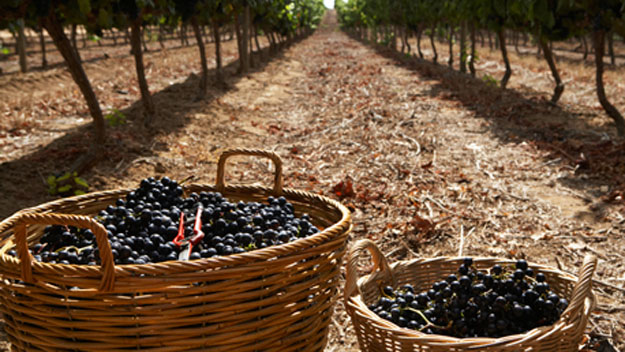 As for pure quaintness, what on Earth could be more charming (and maybe romantic?) than making your own wine from super-fresh grapes in the capitol of vineyards and wineries in the U.S.? Enter Napa Valley, California: Home to many of the most prestigious, independently-owned wineries, winery boutiques (e.g. Robert Mondavi), and vineyards (Duckhorn Vineyards) in the U.S. At the Brooklyn Urban Winery and Winemaking Center, visitors get to collaborate with a real winemaker, press their own grapes, custom label and and bottle it, and even go on a wine sampling extravaganza. Should you go overboard with the 'sampling', though, better have a designated driver!
50. Learn to Juggle
Everyone's gotta have at least one basically-useless-but entertaining-nonetheless skill! But is juggling really 'useless'? Nope! Research has shown it to significantly improve essential motor skills in youths and adults, including improved focus, concentration, hand-eye coordination, reflexes and boosted self-confidence. Now, it's best to use oranges, apples, or other small, spherical objects, rather than the likes of knives (ouch!) or chainsaws (you really wanna die, don't ya?) that you may have seen idiots on YouTube attempt —lest the completing of your bucket list comes to a very painful (or worse) halt.
51. Scuba Dive on the SS Yongala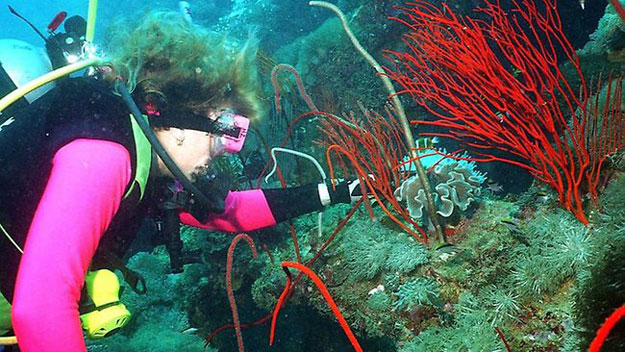 The SS Yongala was a passenger ship in 1911 that crashed and sunk (taking 122 unfortunate passengers with her) in 1911 just south of Townsville, Queensland, Australia—suffering the same fate as the Titanic that year, but garnering hardly ANY of the publicity as the latter. Now, the SS Yongala serves as a popular scuba diver destination. Over 10,000 sport and professional divers visit her annually. And considering that the Titanic will likely never be available for sightseeing by the public—due to its extreme depth in the Atlantic—the SS Yongala is definitely the next best option.
52. Get a Deep-Tissue Massage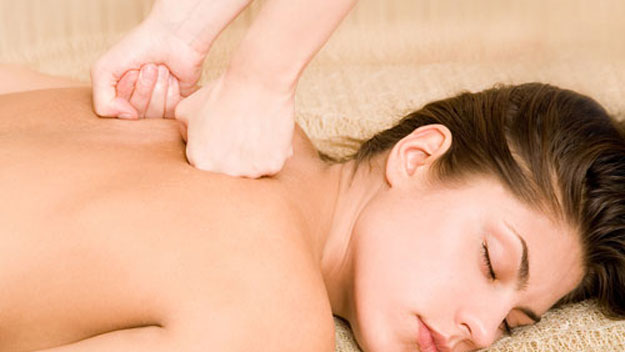 Just imagine every last one of your achy, ho-hum muscles, joints, ligaments, and tendons getting unparalleled, sinfully-pleasurable attention from a professional masseuse. And taken a step further, with a 'deep-tissue' massage, lower-level muscle, connective tissue and/or fascia gets coalesced, sustained pressure to work out all of those pesky aches, knots, and weaknesses. If it's any indication of its effectiveness, deep-tissue massages are routinely practiced on patients with chronic pain and those with major, sustained injuries. So what are you waiting on? You might as well feel sensationally loose before you kick the bucket, right?
53. Get Through the Longleat Hedge Maze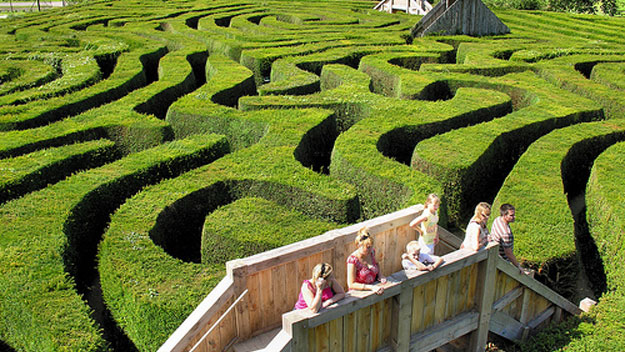 The Longleat Hedge Maze (of the Longleat Safari Maze near Warminster and Frome in England) is a bewildering maze made up of, you guessed it—vertical hedges. The goal of wondering through them? To get to the observation tower as quickly as you can. Beware, though: It won't easy, as close to 2 miles of English Yew hedges (all 16,000 of them!) abound, producing twists and turns everywhere. And if the Maze isn't enough, the gorgeous scenery, stately Longleat Castle, and other attractions here will definitely make it worth your while.
54. Ride on the Singapore Flyer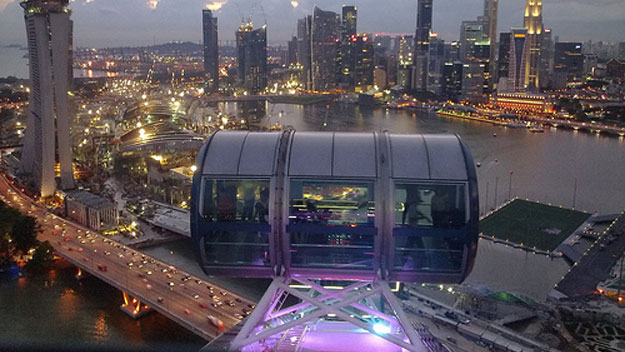 Think you've ridden a real Ferris Wheel before? Maybe you have, but never like this! At a claustrophobia-inducing height of 165m (541ft–and just for your edification, that's 42 stories high), it's the tallest Ferris Wheel in the world, narrowly beating the gigantic Star of Nanchang (525ft) in China. Another extraordinary thing about the Flyer is its very unorthodox, roomy (complete with A/C) 'capsules'; and get this, each one of these 28 capsules holds 28 folks. So, if you're terrified of heights, another person to cling to is just a seat away!
55. Take a Week-Long Technology Hiatus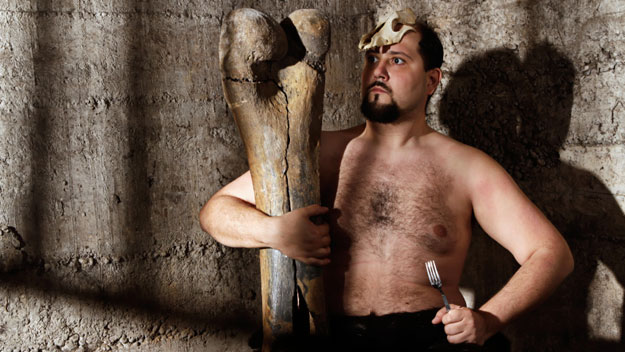 Technology permeates virtually every facet of our modern lives. We religiously cling to and swear by our iPhones, iPads, laptops, and so forth, but lose sight of just how amazing these [relatively] very new technologies are and how good we have it compared to just a few generations ago. Make plans to partake in a week or two's hiatus of all your technical goodies: No cell phones, no laptops, no nothing 21st- or even 20th-century.
Fast forward: Once your tech sabbatical is complete, you'll probably enjoy a renewed gratitude and sense of immense awe towards things that you once probably considered 'indispensable'.

56. Write Your Last Will and Testament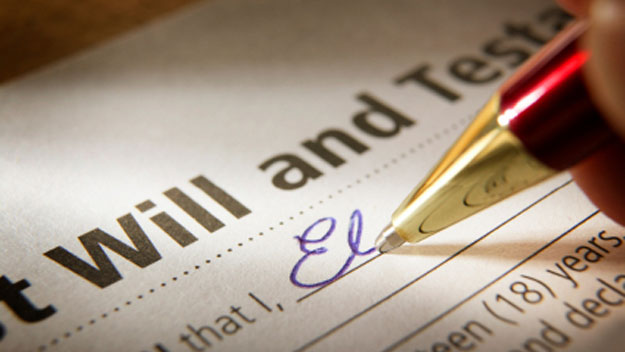 Okay so at first, this gem's probably going to strike you as a bit depressing and possibly even morbid. This will pass, though! So why write your own last will and testament? Tons of very good reasons—to leave behind a written legacy for your survivors (children, grandchildren, spouse…) to remember you by, to leave one for future generations, to give them a 'road map' as to the direction you'd want them to take their lives, to….
57. Drive on the German Autobahns
Anyone who's ever been [even] remotely interested in cars and/or auto racing has heard of the legendary Autobahn (Bundesautobahn), a system of highways in Germany where motorists can go as fast as they damn well please. What most people don't know, though, is that the Autobahn comprises the fifth longest set of national highways in the world at almost 8,000 miles long, just behind the U.S.'s. Here's a good tip, though: Watch out for cars (usually high-end, luxury marques like Mercedes, BMW, and Ferrari) going in excess of 150mph (241kph by European standards). Or better yet, rent your own!
58. Party at Mardi Gras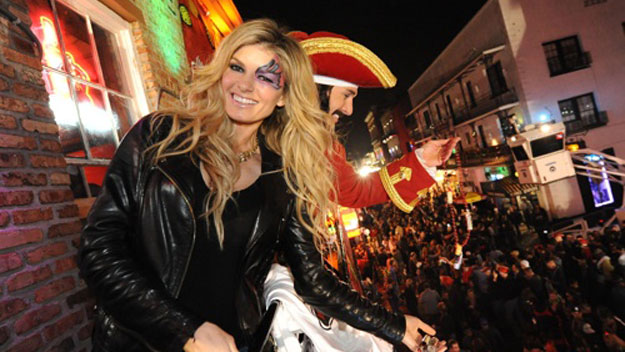 New Orleans. Bourbon Street. The French Quarter. Parade floats, funny masks, doubloons, king cake, and beads. LOTS of beads. All ring synonymous with the annual Mardi Gras festival in southern Louisiana. Each January, during the dead of winter for many parts of the U.S., tens-of-thousands of party goers flock to the streets of New Orleans (and several other prominent cities around the world that celebrate the event) to participate in the two week-long festival leading up to Fat Tuesday.
59. Ride a Gondola in Venice, Italy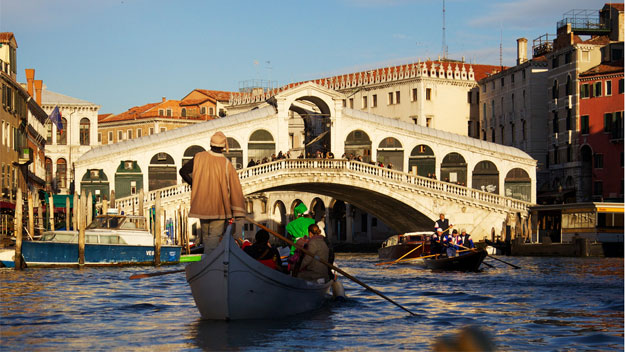 There's probably nothing in the world more charming, more utterly romantic (assuming that your trip here actually entails 'romance'!) than taking a relaxing voyage through the watery canals and byways of Venice. Gondola ferries are extremely popular here, and they're surprisingly cheap. What might you see while cruising majestic Venice via its network of pristine canals? The legendary Bridge of Sighs (Ponte dei Sospiri), the Ca'Rezzonico palazzo (museum) along one of the main canals, Doge's Palace (a famous Gothic-styled museum) and tons of other attractions for starters.
60. Visit Stonehenge During the Summer Solstice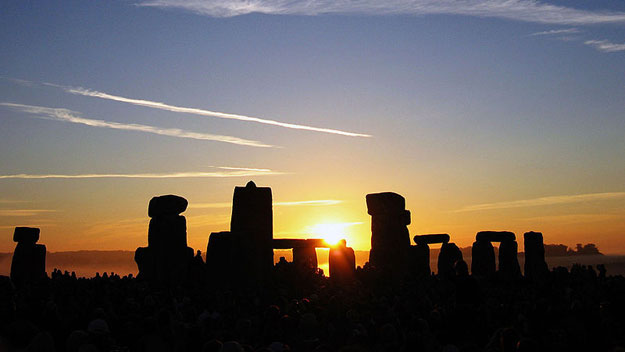 West of Amesbury and to the north of Salisbury (Wiltshire county, England) stands the iconic, prehistoric Stonehenge monument. Erected in a circular fashion with massive stones, archeologists believe it was built in the Neolithic period and Bronze Age (circa 2400-2200B.C.) But why? Some experts claim it served as a burial ground; others claim it served as some tool for studying the heavens or worshiping some deity(s). But one thing that still confounds even experts is just how it was built, considering that many of the boulders weigh in excess of several thousand tons. Nonetheless, before checking this off your list, how about proposing a few hypothesis of your own?