31. Climb Pacaya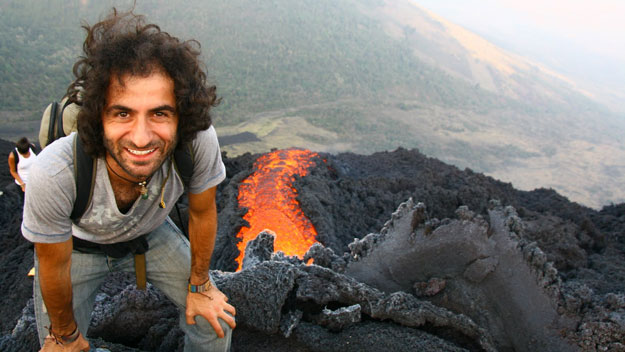 Pacaya is an active volcano in Guatemala (and part of the Central American Volcanic Arc, or CAVA) that towers 8,373ft above sea level. It's blown its top 23 times over the past few centuries, most recently in May of 2010, so it may be prudent to check with your local geologist/vulcanologist (never any of those around when you need one!) and/or update your will (just kidding!) before ascending Pacaya. It's well worth the cost and journey, though.
32. Drink Beer at Oktoberfest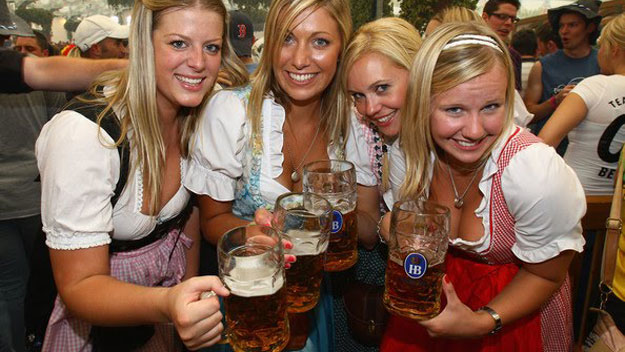 Oktoberfest: A 16-day, beer-slammin', polka music-filled festival that entices over five million people every year from late September through October in Munich, Germany! During this sacred period for beer drinkers the world over, over seven million liters of Oktoberfest Beer are guzzled (that's enough to quickly intoxicate a small country), and hoards of chicken, roast pork (Schweinebraten), sausage (Würstl), potato pancakes (Reiberdatschi), sauerkraut, wine, and coffee (among other vittles!) are consumed. Can't make it to Munich? There happens to be other, albeit smaller, Oktoberfest events held in Argentina (as National Beer Festival), Brazil, Canada, Ireland, Vietnam, and in numerous U.S. cities.
33. Become a Fighter Pilot for a Day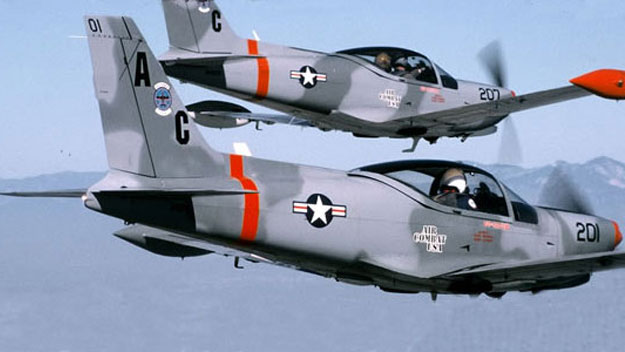 Ever dreamed about tearing up the skies in a fighter jet, dog fight-style? Good, because you're in luck! Air Combat USA was one of the first innovators of civilian air combat training when it commenced operations in 1988, and continues that legacy today by being among the world's very best fighter pilot experiences for civilian recreation. Guests fly in actual fighter planes (like the SIAI Marchetti SF-260 shown above) with an experienced, licensed pilot. The best part? You need not even have a pilot's license to fly along! Just try to avoid projectile vomiting when he/she takes the craft upside down!
34. Go to the Super Bowl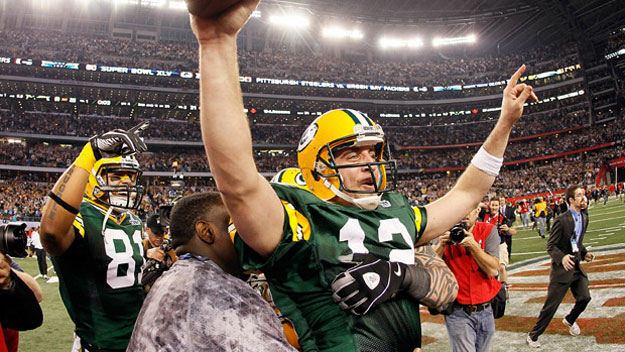 Even if you've never cared for footy-football (yeah, I went there), and Yours Truly falls into that category, certainly attend at least one Superbowl game, if for nothing else but the spectacular pre-game events and half-time shows. The next game, at the time of this writing, transpires at the grand Lucas Oil Stadium in Indianapolis, Indiana on February 5, 2011. Here, the New England Patriots and New York Giants will duke it out (again!) for the most coveted award in football, the Vince Lombardi Trophy. Missed that game? Try again for Super Bowl XLVIII in 2014 at the Metlife Stadium in East Rutherford, NJ. Brace for the weather, though; both the 2012 and 2014 games are held at "cold-weather" stadiums!
35. Go on a Toboggan Run in Grindelwald via Bussalp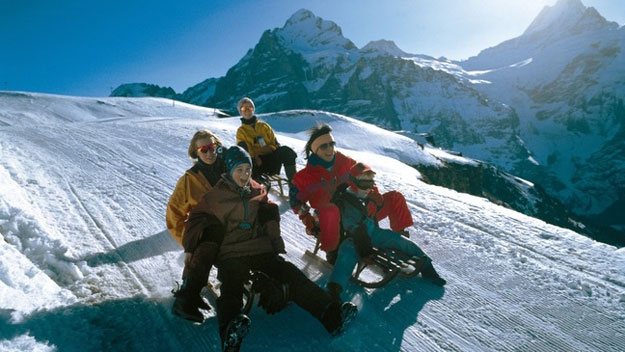 Forget sledding down that tiny slope on the other side of town, even if it is nicely packed (with snow). Aspire to what's considered the longest toboggan run (about 1,600m, or 5,200ft) in the world. Ascending to Faulhorn's summit via Bussalp, the Big Pintenfritz toboggan run (in the French Bernese Alps) whisks you and party past the majesties of the Eiger, Jungfrau, and Monch mountains to your destination in the quaint village of Grindelwald, Switzerland. After that, you might as well check out its relative neighbor, the Igloo Village in Finland, as described in No. 16.
36. Learn to Make a Dish and Become Known for It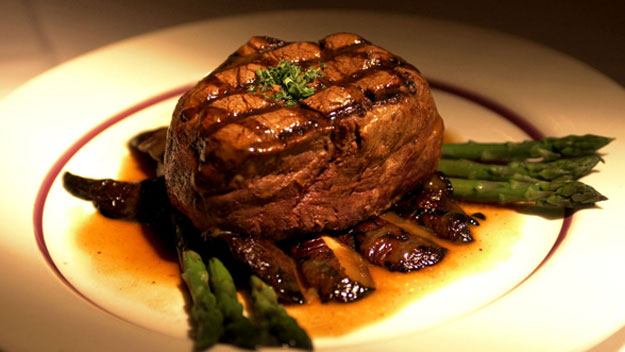 Okay, so this one's pretty self-explanatory, yes? And the variety of different ethnic, local, regional, or even national favorite foods and delicacies is practically infinite. Take the 'Luther Burger': This calorie-laden burger entails one or two beef patties sandwiched between two doughnuts (yes, doughnut) that serve as "buns" (yum…). It's an extremely popular item at many T.J. Mulligans. Or Eggs Benedict, which consists of an egg sandwich with ham and Hollandaise sauce and was inspired by Mr. LeGrand Benedict at the famous Delmonico Restaurant in New York City.
37. Visit Redwood National Park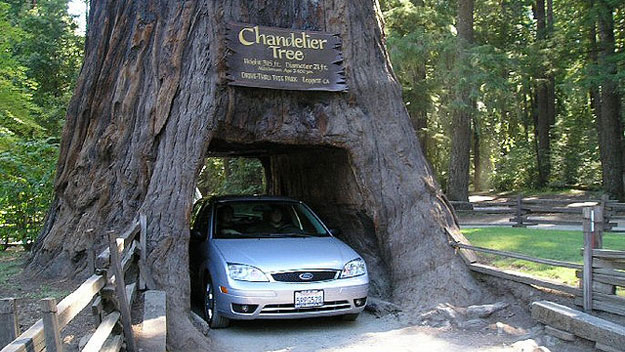 Redwood National Park is actually divided into Redwood State and National Parks, and is home to the world-famous, skyscraper-like Redwood trees. Of the 133,000 acre park system, almost 38,000 acres is dominated by the world's most massive, tallest tree—the Coastal Redwood—the rest consisting of mile-after-mile of gorgeous fauna, flora, lush prairies, spectacular wildlife, and a 37-mile stretch of awe-inspiring beachfront on the Del Norte Coast.
38. Float Around the Dead Sea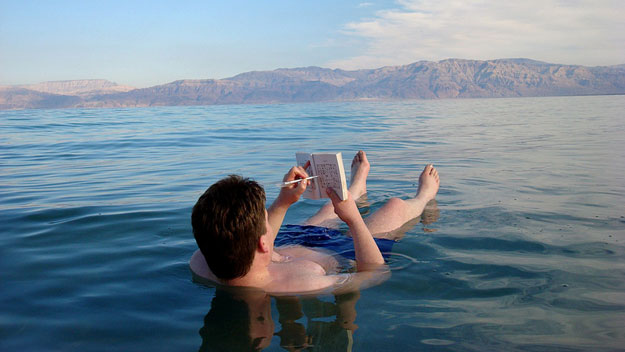 Okay, so admittedly, you're probably not initially fond of swimming around a place called "The Dead Sea". Make no mistake, though: That's more of a misnomer than anything. The lake is actually one of the most placid, magical places you'll ever visit. The Dead Sea is a salt lake (a landlocked 'sea' highly concentrated in salt—this one being even saltier than the ocean itself at over 30% salt content) that borders Jordan to the east and Israel/the West Bank to the west. It spans about 42 miles, has the lowest elevation on Earth (at 1,300ft below sea-level), and—contrary to its name—is renowned for being a sort of Mecca for health research AND treatment.
39. Watch the Sunset from Oia, Santorini, Greece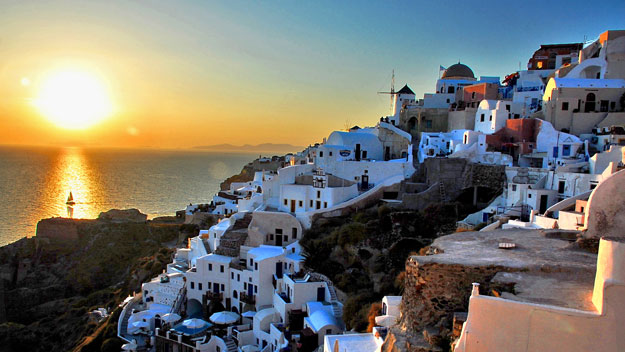 When you're not jumping from planes, sledding down mountains, and bungee jumping from towering bridges, makes plans to stay in the very legendary village of Oia, Santorini, Greece on the islands Thira and Therasia. Situated on an undulating, picturesque cliff near the islands of Fira and Thirassia, it offers stunning views of the Aegean Sea (most notably when the sun sets over it!) and the New Kameni volcano. Caveat emptor, though: Once you get settled in here, you'll never want to leave!
40. Hang Glide Over Rio de Janeiro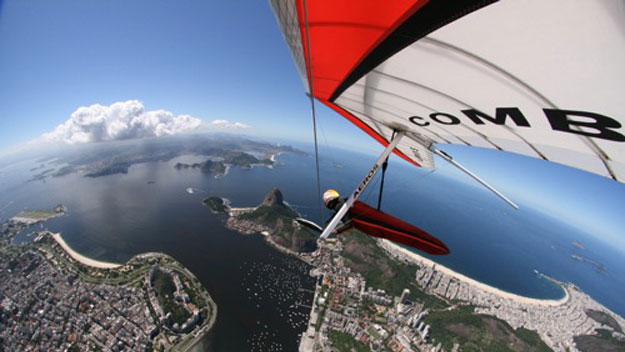 What do'ya know? Another bucket list item that transpires above ground! Attempt (okay, don't just attempt this one, especially while en-progress, if you get my drift!) hang gliding at least once over the magnificently beautiful (assuming you aren't scared to look down and around!) Harbor of Rio de Janeiro. It's the largest bay in the world based, one of the seven natural wonders of the world, and home to one of the most arresting aerial views in the western hemisphere. Oh, and while you're airborne, don't forget to look for the iconic Christ the Redeemer statue!
41. Relax on Poipu Beach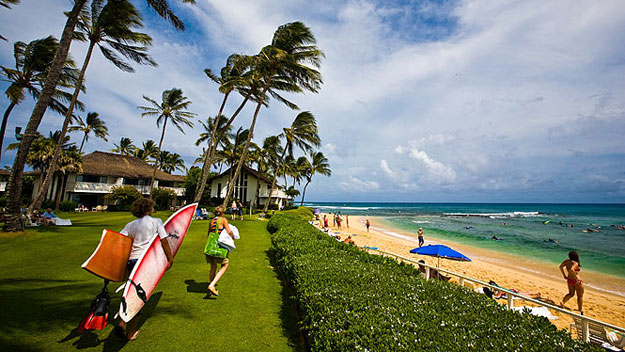 Po'ipu Beach Park (a.k.a. 'Waiohai Beach') is considered by many, particularly the staff at the University of Florida, as one of the 'best beaches' worldwide, with its lush, tropical surroundings accompanied by miles-and-miles pristine swimming areas—both in the ocean and resort pools. Other seasonal activities held in the region include snorkeling tours, surf breaks (surfing), body-boarding, deep-sea fishing, and paddling.
42. Stargaze at the Atacama Desert in Chile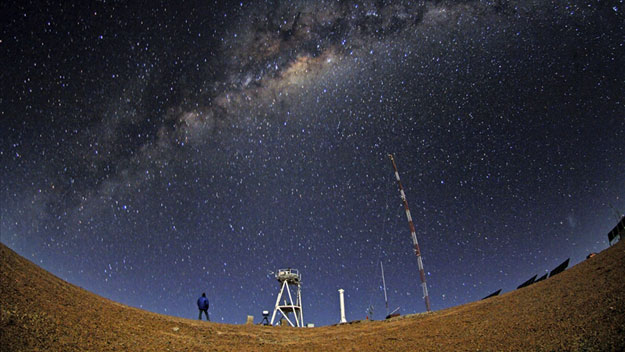 To foreign tourists, the Atacama Desert of Northern Chile apes something of a foreign world—that is, it's extremely dry (the driest place on Earth, acquiring less than a millimeter of rain a year) and boasts a very Mars-like appearance, with miles and miles of nothingness surrounded by sparsely-populated mountains. Why go here, then? Star gazing, what else?! Since the Atacama receives very few cloudy days and little interference from pesky city lights, and is high above sea-level, it's a star-gazer's paradise. To get an even more extraordinary view of the southern hemisphere sky (the Fornax Cluster and Tarantula Nebula, among other galactic wonders, are oft seen here) from the Desert, there's the world famous Very Large Telescope (at Paranal Observatory) and the soon-to-be Atacama Large Millimeter Array, the world's largest radio telescope.
43. Get Passionate About a Cause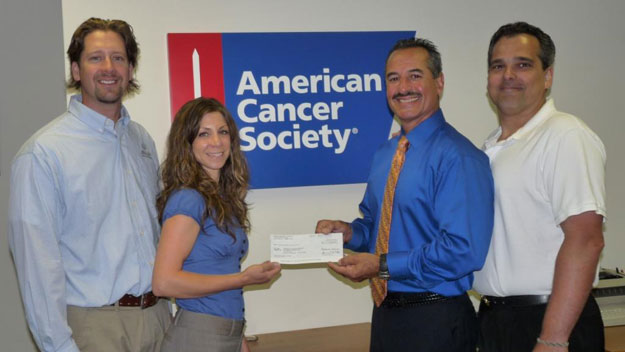 There's no getting past it: We live in a pretty self-centered, narcissistic world. Fortunately, there are still hundreds-of-thousands, even millions, of people who actually want to make this increasingly-troubled place just a little bit better. Become part of this movement and you'll feel a renewed, rewarding sense of purpose about your life and those that you've helped! Do something about it, rather than just thinking about it or putting it off: Donate, volunteer, raise awareness, etc.
44. Listen to War Stories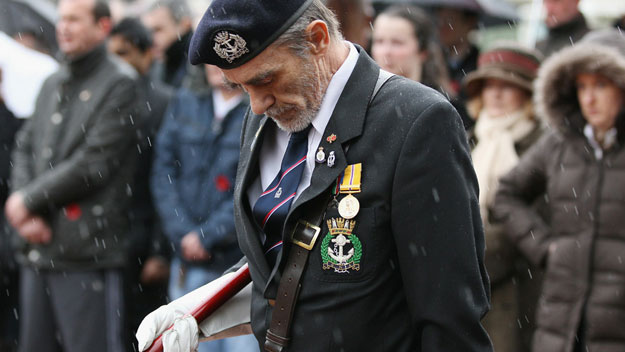 They risked their lives to serve their beloved country. Don't you think veterans deserve—at a bare minimum—a willing, open ear to entertain once in a while, even if it's that of a perfect stranger? Buy a veteran a beer; ask him or her questions about the struggle he/she was involved in; even give him the 'interview treatment', and at least act genuinely interested in his personal stories of courage and survival.
45. Create Your Family Tree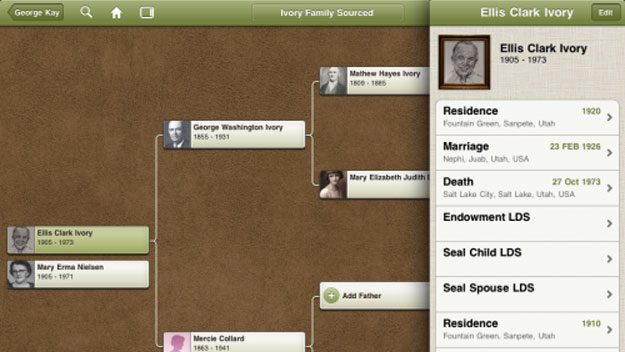 Everyone's wants, or at least needs to, know where and from whom they descended from. Heritage is an important and irrevocable part of anyone's personal identity. And with relatively new technologies—like the marvel of ancestry.com and the information powerhouse that's the Internet itself—it's easier to trace your roots, farther back in time, than in at any point in history. True story!