211. Zip Line in Monteverde, Costa Rica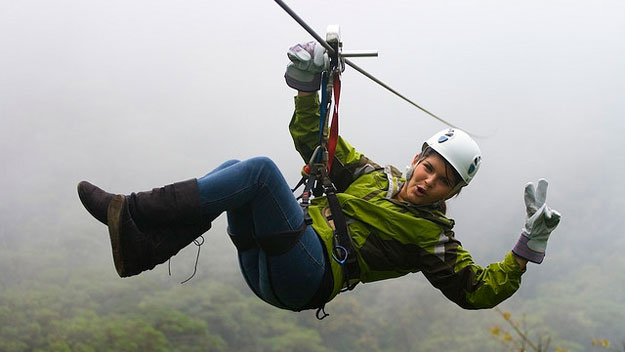 Zip line above and through the foggy, almost mystical cloud forests of gorgeous Monteverde in Costa Rica. These lines, courtesy of Costa Rica Sky Adventures, span mountain-to-mountain, shooting zip-liners (i.e. you!) over the jungle at up to 330ft and speeds approaching 40mph. The company claims a "superior braking and safety system" (so, you know, you feel much better about not falling to your death and all), and also offers views of the jungle from five different observation towers, a restaurant, bar, and a wealth of other fun things to see in the wild. Patrons ascend the mountain, where their possibly-daunting zip lines await, via the 'Sky Tram'.
212. Visit Niagra Falls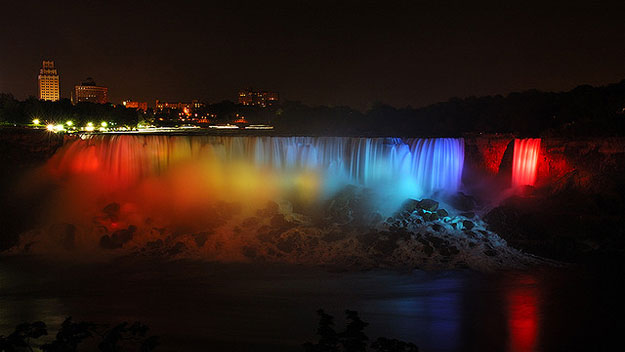 Visit and take in the Niagara Falls waterfalls in northern New York. Situated between the cities Niagara Falls, NY and Niagara Falls, Ontario, Niagara Falls is actually a collection of waterfalls—the main and most prominent one being Horseshoe Falls. On average, the 2,600ft-wide Horseshoe dumps as much as 5.7-million liters of water in the peak season some 173ft down. It's sister waterfall, American Falls, drops down around 100ft and measures approximately 1,060ft-wide. As for the photograph above, the source and/or reason for the splendid light show is anyone's guess…
213. Stay in the Burj Al Arab Hotel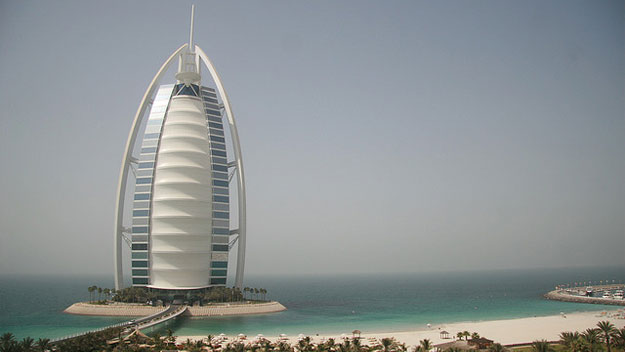 Dubai's probably among the most unashamedly ritzy places on Earth—the likes of modern skyscrapers (one the tallest in the world), exotic cars, and swanky real estate seen everywhere. Enter the Burg Al Arab. Self-proclaimed "the world's most luxurious hotel" and even "the only 7-star hotel there is" by many-a-journalist, the 70-floor hotel was designed to mimic the sail of the sailboat. Only this 'sail' boasts over 200 double-story suites, a reception desk on every-freakin' floor, butler service, several high class restaurants, and a water park. The hotel itself, offering indescribable views of the Persian Gulf and Dubai itself, is the fourth tallest in the world.
214. Go Wakeboarding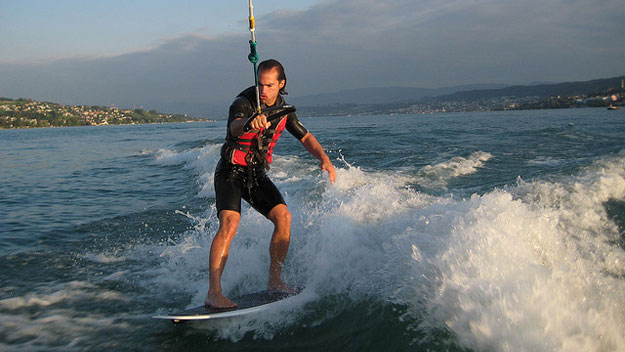 While we're talking about doing stuff involving lots of H2O, consider wakeboarding as one of your last bucket list to-dos. Admitedly, your author knows next to nothing about the sport, but thanks to the wonderment known as Wikipedia, here goes nothing! Wakeboarding is a water sport that evolved from various fundamentals of water skiing, surfing, and snow boarding. Riders get momentum from a speedboat and perform maneuvers—check out the whimsical terms like 'Fashion Air', Tantrum, Toeside Backroll, and G-Spot—via the boat's wake. There are even words for certain positions (of the body in relation to the board), like Melon, Slob, Nuclear, Nosegrab and Tailgrab. Sounds hella' fun, right?
215. Skinny-Dip at Turtle Island, Fiji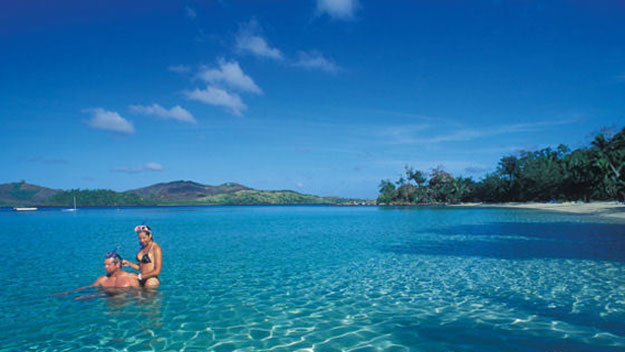 What'do'ya know? There's more watery fun on the list! Turtle Island (a.k.a. 'Nanuya Levu'), an exclusive resort island that only accommodates 14 couples at a time, features exotic food, breathtaking oceanic and tropical views, 'alfresco' dining beach-side, and uber-luxurious villas. The 1980 flick The Blue Lagoon was even filmed here. But the best part of this apparent utopia? The 14 private—yes, private—beaches that couples can rent all to their romantic selves. Want the entire island for one whole week? No problem, you'll only need to plop down a cool $275,000 for the rent. Now, abandon all inhibitions with a significant other; strip to your birthday suits and enjoy life as it was in the beginning and truly should be—au naturale!
Bolstering the argument for normally-risque nudism, The Guardian even named the island 'one of the top ten places to go skinny-dipping'.
216. Visit Yosemite Valley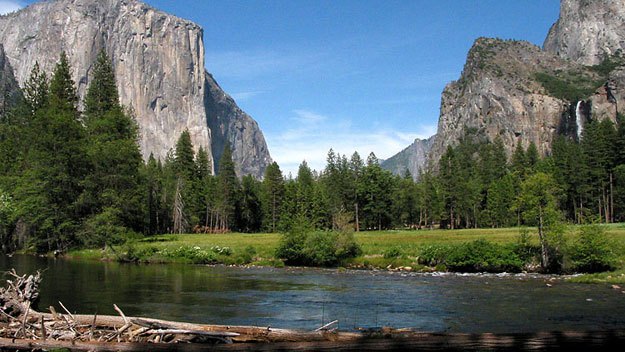 A huge, magnificent, beautiful tract of America for sure, Yosemite Valley lies among the western Sierra Nevada mountains in the heart of Yosemite National Park (CA). It's home to the U.S.'s highest waterfall (sixth-highest in the world), the 2,425ft Yosemite Falls, the world-famous Half Dome granite rock formation, 3,000ft El Capitan granite monolith formation (famed especially among rock climbers), and more species of animals, flora, and trees than you can shake a stick (pun totally intended) at.
217. See Old Faithful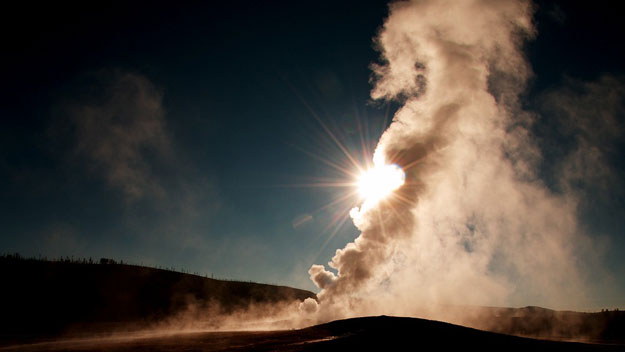 While you're visiting Yellowstone National Park (Wyoming, U.S.), and while there are plentiful things to do and see there, be sure not to miss the famous Old Faithful geyser. It was discovered by members of the Washburn Expedition of 1870 and was named for the fact that it is faithful in erupting, on average, every 91 minutes, every single day. Many geological experts have even dubbed it "the most predictable natural geographical feature on Earth". And with every eruption, OF blasts an average of 4,500 gallons of boiling water some 145ft (the record is 185ft) high. Hot shower, anyone?
218. Do Something That Absolutely Terrifies You
Have you experienced the dreadful fear of public speaking (a.k.a. 'glossophobia')? How about an irrational (probably not so much to you, the thrill-seeker, though!) fear of even the 'lowest' of heights, or of blood (hemophobia)? Confront it—head-on. Think of it this way, if you can successfully conquer your greatest fear in the world, then you can probably achieve anything, including defeating other phobias. And yes, in case you're wondering, confronting the fear of bats also counts.
219. Learn to Manage Time and be More Productive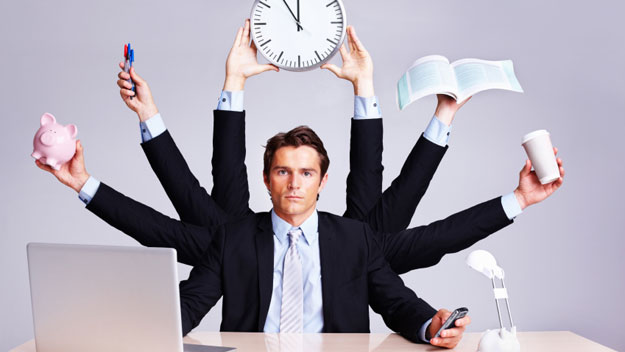 Some people, notably the Einsteinian- or Carl Sagan-esque types, assert that 'time doesn't exist', that it's only some 'construct of the mind'. You, on the other hand, live in the real world: A world where there's only 24 hours to eat, sleep, work, exercise, pick up/drop off the kids, answer perpetually-incoming calls and text messages, and Lord-knows-what-else. Start budgeting your time to make it all more meaningful, or at least seem that way. Give priority to the more important things in life, and less attention to all of its trivial nuances.
220. Sleep in a Hammock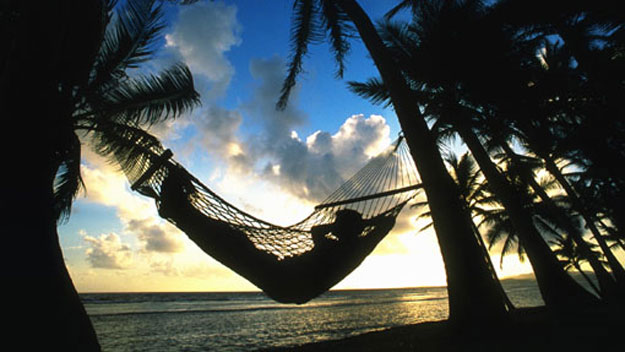 Sleep in a hammock anywhere, that is: On the beach, on campgrounds, in the backyard under the oak tree, and so on and so forth. Pay no mind to the fact that sleeping in a hammock is plain terrible for your back, and is probably better suited to short, infrequent naps. If only once, sleep in a hammock in some isolated, serene and peaceful environment. See the dude in the picture? Well, you get the idea.
221. Master the Scorpion Yoga Pose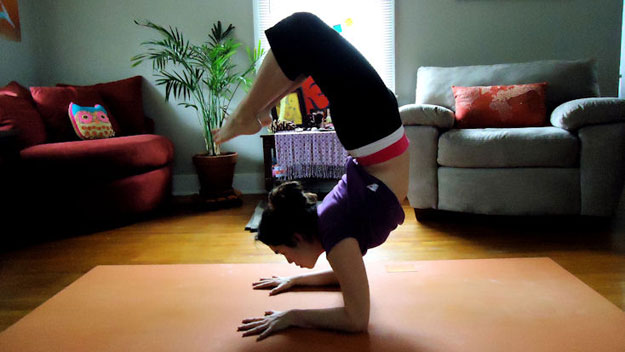 You probably just thought, upon seeing the almost absurd position the woman above has managed, "You really expect me to contort my body like that?!", didn't you? Yeah, same here. However, this is the product of a couple of little things called 'exercise' and 'staying fit', alien terms to many of us (guilty…again).
222. Tour Hearst Castle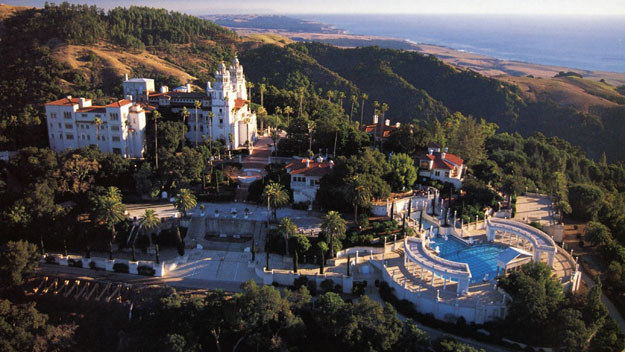 What looks like some rich playboy's estate in some exotic location is actually a National Landmark, state historic park, and state-owned mansion. The sprawling Hearst Castle and surrounding estate (a.k.a 'La Cuesta Encantada', or 'The Enchanted Hill') lies on a very remote stretch of California's Central Coast, and was designed by Julia Morgan for newspaper tycoon William Randolph Hearst (died 1951). It was donated in 1957 to the state as a museum, and abounds in architectural eye-candy (the home blends Spanish Revival and Mexican Colonial styles), beautiful coastal scenery, priceless works of art and antiques. And despite its eerily remote locale, the estate still draws around one million tourists annually.
223. Write Yourself a Letter and Read it 10 Years Later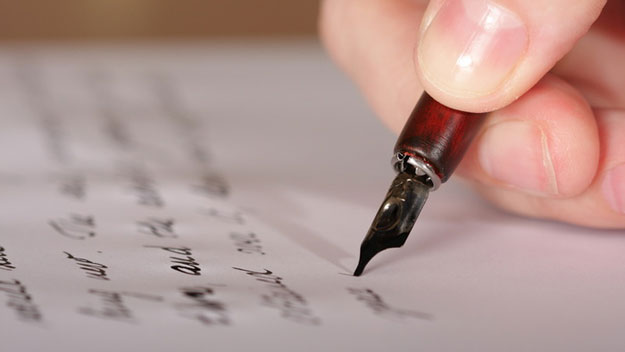 Even if your writing skills are practically limited to signing your name and texting (does the latter even qualify as 'writing'?), you can still write yourself: Your 10-year-older self, that is. Preferably, make a hand-written letter: It's just more personal than a printed or digitized one. Then, stuff it a appropriately-labeled envelope, find (or create) a safe place (one that's certain to not be tampered with), kiss it goodbye for now, and stash it away.
224. Compete in a Triathlon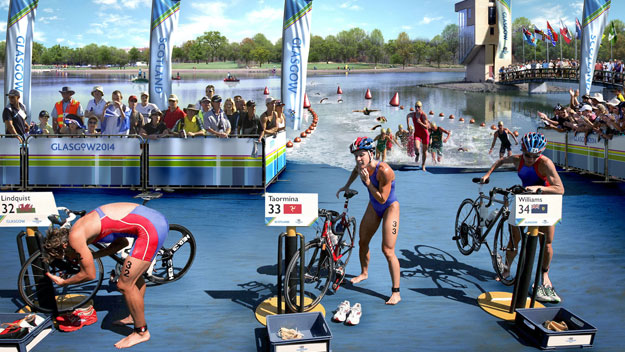 A triathlon, for those unaware, entails a sequence of three sports—swimming, bicycling, and running—competed in tandem and each over a pre-determined distance. You'll need to be physically and mentally fit to participate in one, though! Most triathletes undergo constant training in each of the sports, as well as engage in perpetual strength conditioning. Take the Ironman Triathlon for instance: This simply grueling event—of which only the fittest-of-the-fit need apply to—takes place over 17 hours. In that window of time, contestants must swim a 2.4-mile stretch, then immediately cycle a 112-mile path, and then transition to a 26.2-mile run. The competition generally begins at 7a.m. (no late night partying for you!) and participants must cross the finish line no later than 17 hours later at midnight.
Feel out-of-shape yet?
225. Create a Bucket List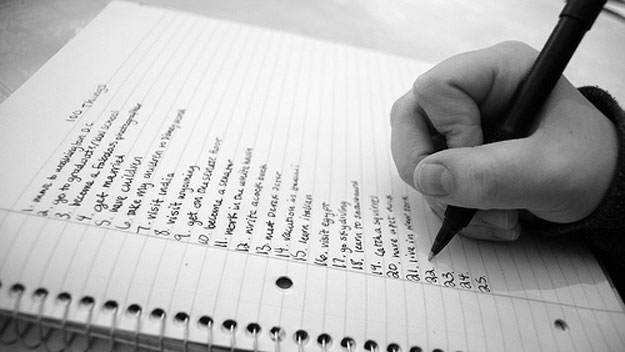 Okay, admittedly, most of us will probably never possess the time and/or resources (a.k.a. 'money') to accomplish all of these ideas; but surely you've found more than a few that you can eventually check off. How's about even adding a few of your own? Though, don't even think about combining No. 225 with No. 223, you sneaky, sneaky devil. You're a man/woman of action: You're meant to experience life in abundance, with practically reckless abandon! Now get off the computer and get busy!