166. Visit the Auschwitz Concentration Camp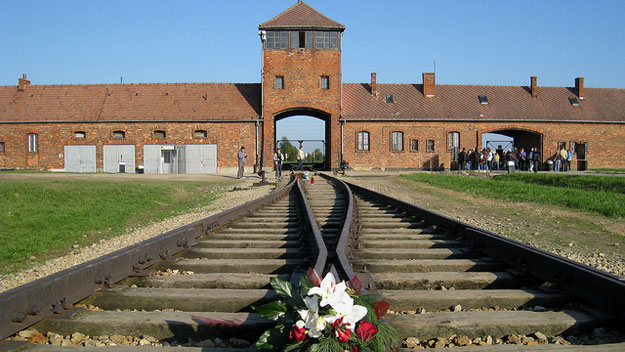 The Auschwitz concentration camps were a series of concentration camps around the town of Oswiecim of modern-day Poland (then under the Third Reich's control), where, from 1942-1944, over one-million Jews and other minorities were murdered outright or killed by rampant starvation and/or disease. By 1947, after Nazi Germany had fallen and the camps liberated—as well as former Nazi officials/guards tried and rightfully executed—Poland had designated Auschwitz I and Auschwitz II (Birkenau) as memorial museums. Some 65-years later, over 29-million visitors have passed through the symbolic 'Arbeit macht frei' ('work makes free') –inscribed iron gates at the Auschwitz entrance, another 1-million+ doing so annually. Next time you're in or around Poland, make Auschwitz one of your top to-dos.
167. Hike the Appalachian Trail
The Appalachian Trail is a 2,180-mile marked hiking trail that spans the vast distance between Springer Mountain (Georgia) and Mount Katahdin in Maine. Hikers trek their way through several well-known parks and regions, such as the Great Smoky Mountains National Park (TN), Shenandoah National Park (VA), Greenbrier State Park (Maryland), Mount Greylock, and White Mountain Ntl. Forest—encountering an assorted variety of fauna and flora, wildlife, and lush landscapes. And if you're really wanting a challenge, hike the trail in its entirety in a single season and become a thru-hiker—hiking an entire trail end-to-end, commonly associated with the Appalachian Trail itself.
168. See and Photograph Christ the Redeemer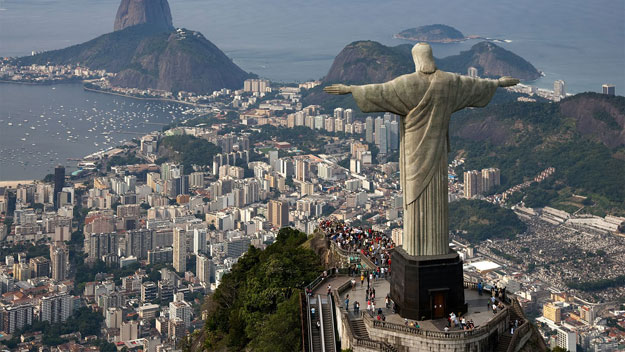 The colossal Christ the Redeemer statue is probably one of the most iconic features of not only Rio, but of Brazil and South America altogether. The great statue, an Art Deco rendition of soapstone and concrete and erected between 1922 and 1931, sits atop Corcovado mountain (in Tijuca Forest Ntl. Park) and peers down upon Rio de Janeiro—perhaps as a symbolic protector of the land and tribute to Jesus Christ. Only this Jesus is the 5th-largest in the world, weighing over 630 tons and standing some 130ft (39 meters) tall. And if the height (and breathtaking views from Mt. Corcovado) doesn't quite do it for you, try the The Motherland Calls behemoth in Volgograd, Russia or the 692ft-high (craziness!) Spring Temple Buddha statue in Henan, China.
169. Tour Hagia Sophia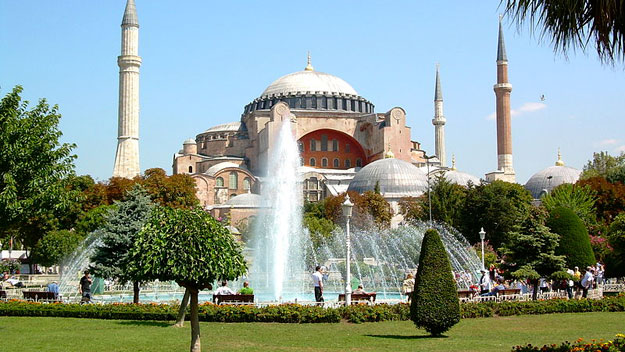 Hagia Sophia was a Orthodox patriarchal basilica (in then-Constantinople) from 360 A.D. to 1453—being a Roman Catholic one for a short period in the 13th-century—and later a mosque after it was captured and converted by the Ottoman Turks under Mehmed II. Considered the finest example of Byzantine architecture in the world, the huge church is now a museum in Istanbul, Turkey. While the architecture and ornamentation inside and out is far too in-depth for merely a short summary as this, one step inside (here's another photo) the old church will leave you speechless.
Afterwards, not too distant away,…
170. Tour Petra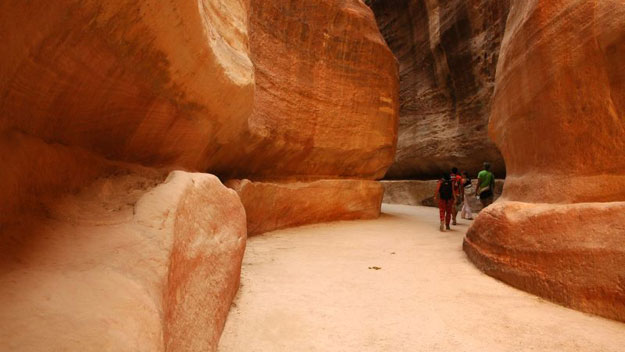 Looks like some far-off, alien world right? Well, not quite, but it should probably be considered one of the ancient world's top wonders. Petra is an ancient archaeological city in Ma'an, Jordan that's famous for its ancient rock cut structure (carved into/out of the slope of Mount Hor in the Arabah Valley) and water conduit system. Established around the 6th century B.C., Petra is world-renowned as a Jordanian symbol, plus the country's most popular tourist destination.
171. See a Performance at the Sydney Opera House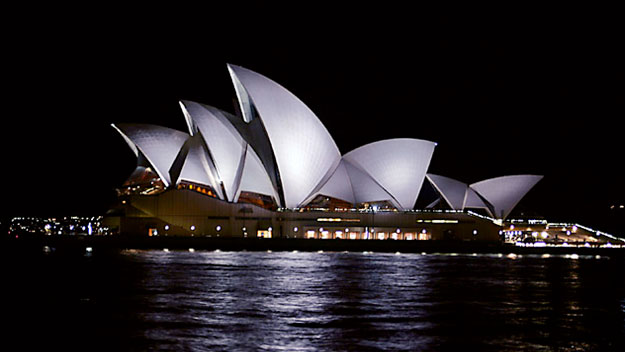 Opened in 1973 in the Sydney Harbour (Sydney, Australia), the Sydney Opera House is one of the most enduring, most recognizable icons of Australia. Over one million guests attend the some-1,500 annual performances—which include opera (naturally), ballet, symphony, and more—here every year, and the structure itself lures in over seven million tourists just to the Harbour itself. In addition to its 2,679 seat-Concert Hall and slightly smaller Opera and Theatre Houses, it's also known for it's Playhouse, Utzon Room, restaurants, cafes, bars, and even recording studio. All that alone makes the trip down unda' well worth it.
172. Visit Red Square in Moscow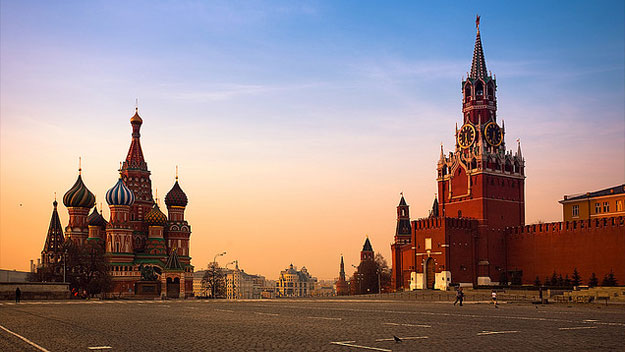 Red Square is to Russia as Washington D.C. is to the United States—only the former's history goes several centuries earlier than D.C.'s. Inasmuch, here you'll get an up-close look at easily recognizable structures like St. Basil's Cathedral (shown on the left) and The Kremlin, as well as Lenin's Mausoleum (the resting place of former ruler and founder of the Soviet Union, Vladamir Ilyich Lenin), Karzan Cathedral, the Iberian Gate & Chapel, and the GUM department store (a huge shopping mall).
Now, is it just me, or does the GUM mall seem really, really out of place?
173. Visit Walt Disney World Resort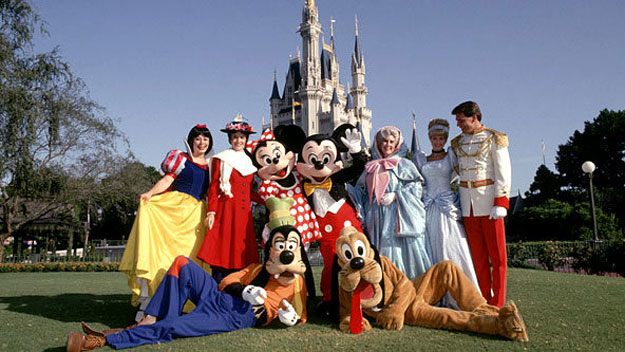 While I'm not even going to attempt to describe the astronomical number of things to do while you're at Walt Disney World Resort—take a gander at these fascinating statistics!
Located near Orlando in Lake Buena Vista, Florida, over 40-million people pass through its gate annually—17-million at the Magic Kingdom park alone.
It employs over 60,000 people and sprawls over an area of over 30,000 acres (a good deal of it being a wildlife sanctuary).
Over 75-million cokes, 13-million bottles of water, 10-million hamburgers, and 9-million pounds of French fries are scarfed down annually here.
Featuring four main theme parks (Magic Kingdom, Epcot, Hollywood Studios, and Animal Kingdom), over 4,000 acres of gardens and manicured landscapes, the total size of DWR equals that of San Francisco!
174. Visit Easter Island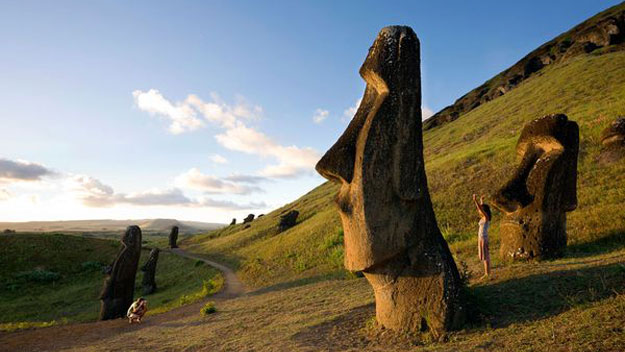 Perhaps even more bizarre than Stonehenge in England are these giant, monolithic figures, dubbed 'Moai', on Easter Island (Polynesian territory claimed by Chile in the south Pacific). Archeologists and geologists generally date the monoliths—all 887 of them, many in scattered about in the Rano Raraku quarry—to around the first century A.D. and claim that the statues were created as deified creations of the ancient locals' (known as Rapa Nui) ancestors. Other things to see and do on Easter Island include mingle with the 3,700+ inhabitants of the island (most of them Chilean and/or 'Rapanui') and dance, sing, listen to local music, see countless artifacts of centuries-past at several museums, and even get hit the dance floor at one of their three discos. Weren't expecting Easter Island to have discos, now we're you?!
175. Help Someone Else Fulfill a Goal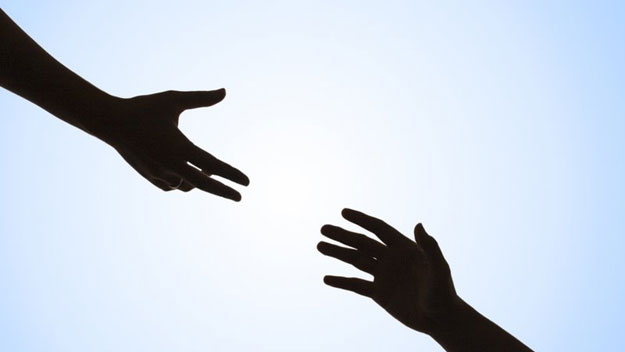 When you're not ambitiously pursing your own dreams and goals, help a family member, friend, or even random stranger achieve his/her own. Doing so proves more hugely beneficial (in a symbolic way) to your own pursuits than you probably think. Help a relative or friend start their own enterprise, for instance. Teach him how to raise capital for the venture, obtain necessary permits/licenses, market a product or service, acquire customers, and keep track of its finances. Or help a stranger (e.g. one in need) get on their feet and begin supporting himself by encouraging and showing him/her things like how to budget their money, land a good job, join a church, participate in the community and so forth. The more this is done, the more you'll feel inclined to further your own pursuits.
176. Take a Cooking Class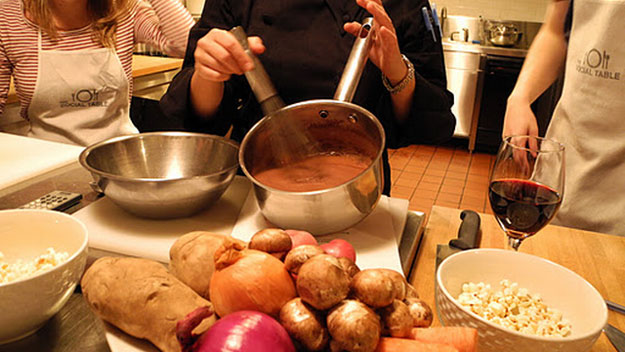 If ever there were two or more activities (from this bucket list) that could be combined, it's this one + No. 101. No, seriously, what better way of learning to cook a four, five, or six-course meal than from professional chefs themselves? Heck, you can even learn a few things online—from making souffles, crab puffs, and killer marina sauces, to beignets, crepes, and killer gourmet mashed potatoes.
177. Go to the Airport and Take the Next Random Flight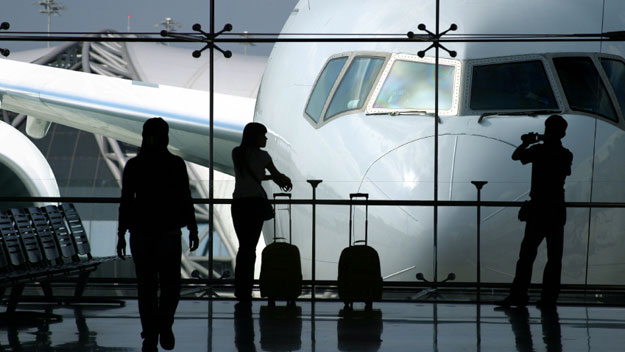 However, if it turns out that your 'random' flight is headed for the likes of Iraq or Somalia, opt for the NEXT random flight instead! And to help you get started in your journey to some unknown place, take a look at the highest rated airports in America (by J.D. Power):
Southwest Florida International Airport
Indianapolis International
Tampa International
Portland, Oregon International (PDX)
Kansas City International (MCI)
Phoenix Sky Harbor (PHX)
Orlando International
Minneapolis/St.Paul International
Denver International (DEN)
Detroit Metropolitan Airport (also one of the coolest-looking!)
178. Buy a House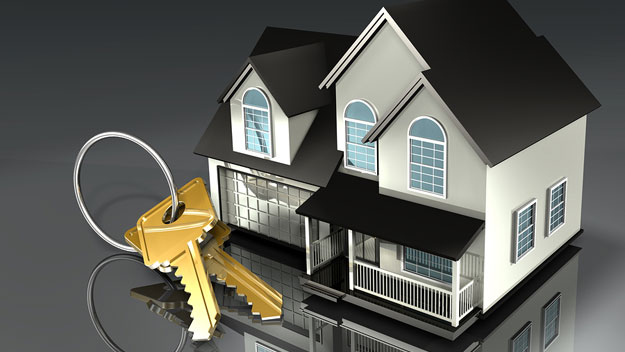 Yeah, yeah: The U.S. housing market isn't that great. That's true. But for buyers, especially first-time ones, it's actually great. While current home owners see their properties' values plummet (most unfortunately, of course), consumers can more oft than not get once-price-prohibitive homes for bargain basement prices. And, perhaps more importantly, paying on a mortgage (versus rent), you build equity, essentially meaning that one day—assuming the housing market isn't terrible and property values are up—you'll either be able to get it back in one of several forms, and maybe even make a tidy profit.
179. Go on an Amazon Rainforest Expedition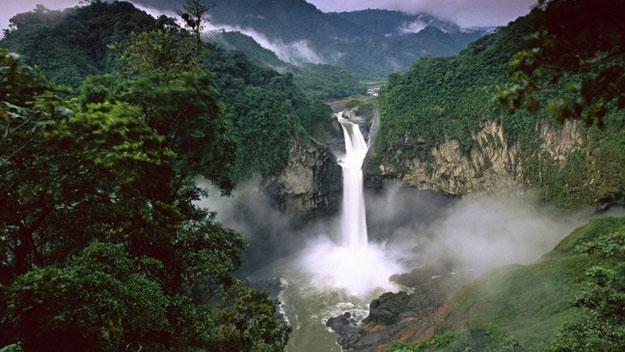 If you never see anything else in all of South America, do not miss the chance to experience the naturally majestic Amazon Rainforest. Spanning over nine countries (chiefly Brazil, Peru, and Colombia) and absolutely sprawling over 1.4-billion acres (5.5-million sq.km) inside the Amazon Basin, the biodiversity-heavy Amazon claims home to over half of the world's animal and plant species. In fact, it's the largest and most bio-diverse rainforest in the entire world. Over 2-million species of insects, 40,000 species of plants, and 2,000 species of birds and mammals inhabit the planet-sized forest. And despite years of egregious deforestation by human developers (destroyers, actually), plenty of tour organizations (another here) still offer myriad expeditions through the huge track of wild rainforest that still exists.
180. Take a Cruise on the Allure of the Seas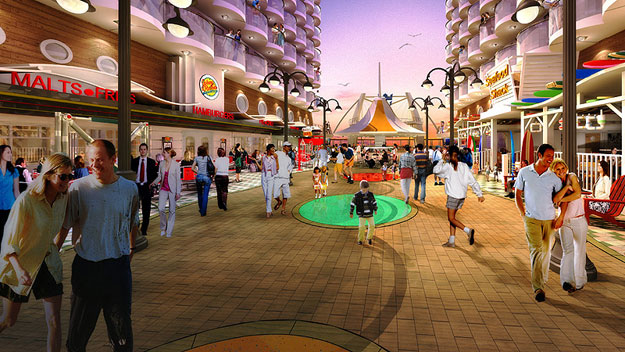 No, the photo isn't of some town square or plaza, it's of one of the main decks of the largest cruise liner on Earth. Dubbed 'Allure of the Seas' (of which it shares very similar proportions with its sister ship, Oasis of the Seas), she carries 5,400 passengers and over 2,300 crew, has 16 passenger decks, and boasts seven distinct "neighborhoods" (e.g. 'Boardwalk, Central Park, and so forth). And that's just scratching the surface. In addition, she has a double-deck dance hall, 1,380-seat theater, four pools/10whirlpools, a Starbucks, and more dining rooms, miscellaneous eateries, and shopping venues than you could possibly shake a stick at.
To get some perspective on her enormity, the boat (1,181ft long) is only 69ft shorter than the Empire State Building (1,250ft) is high!