The essence of any good bucket list consists of overcoming fears, achieving goals, realizing dreams and even simple pleasures. Whether it's an exotic adventure half-way around the world or something simpler, like spending more time with your family or friends, what matters is that you experience all the good and phenomenal things Earth offers.
Here you'll find 225 things to do before you die. Sure, a few of them are what some might consider to be cliché, but we made it a priority to think mostly outside the box.
So, without further ado…
1. Throw Tomatoes at La Tomatina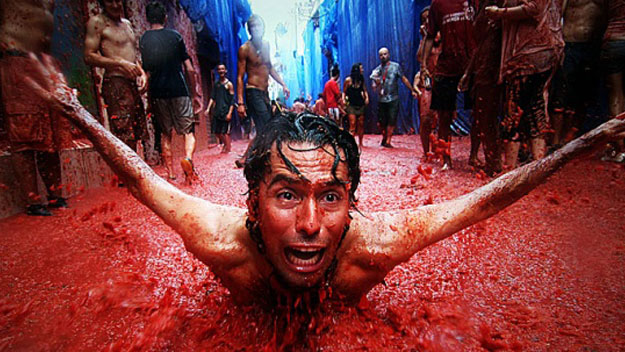 La Tomatina is an hour-long festival in Bunol, Valencia (Spain) where an estimated 150,000 tomatoes (a whopping 90,000lbs of juicy, pasty awesomeness) are flung everywhere and at everyone. The action begins at 11 a.m. sharp and ends an hour later: a water cannon usually signals both. Afterwards, those who've experienced La Tomatina claim that dark red covers the entire town square and that tomato juice abounds more plentiful than air. What better way to kick off your bucket list than participate in one of the world's largest food fights?!
2. Hang from Toronto's CN Tower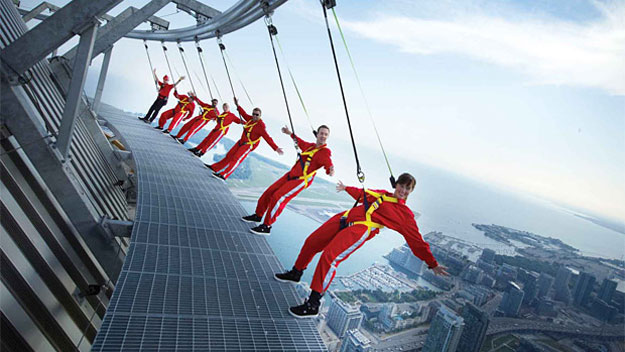 For acrophobiacs in need of curing their fear, one of the ultimate solutions has to be EdgeWalk—a terrifying "walk" on the I'm-gonna-to-die edge of the ledge of the 1, 800ft-tall CN Tower in Canada. Towering that high (1,168 feet/356m for the EdgeWalk platform) over the grand Toronto harbor, the CN Tower is the world's fifth-tallest free-standing structure. Take the EdgeWalk challenge and for God's sake, per the traditional wisdom (especially when you're dangling at over 1,000ft via only a couple of cables), don't look down!
3. Eat at One of the World's Best Restaurants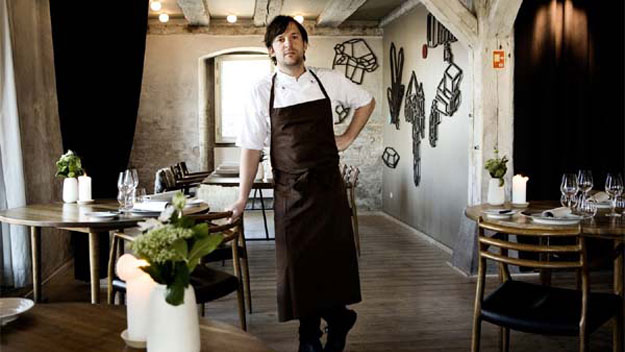 How do you qualify "one of the best restaurants in the world"? Consider the following Über-fine (and, you guessed it, Über-expensive) eateries, and any and all guesswork will likely be eliminated from the equation: See Restaurant Magazine's list of the world's 50 best restaurants. Yours truly's favorites among the top 50? Alinea, Per Se (U.S.), and Hof van Cleve (Belgium).
4. Visit Area 51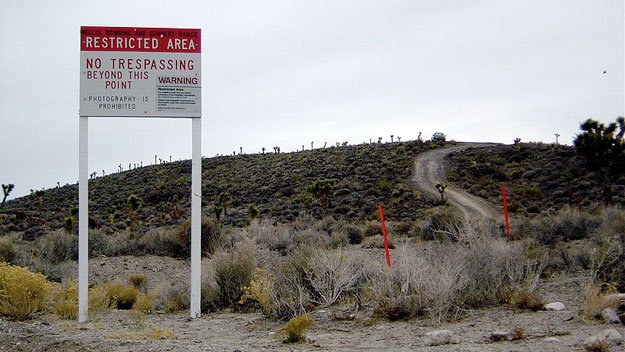 Area 51 is a highly secretive, mysterious military base (which everyone knows is a U.S. Air Force base, despite the U.S. government continually denying its existence even to this day) located in Nevada, on the southern shore of Groom Lake. It's rumored to have hosted (and could still) anything from alien remains and/or alien spacecraft, to super-top-secret Air Force aircraft and warcraft, to bio- and chemical-warfare laboratories. Locals say that it's safe to travel up until you see 'Government/Restricted Area' signs. Pass those warnings, however, and you'll be greeted with, well, far less than red carpet hospitality!
5. Set Foot On All Seven Continents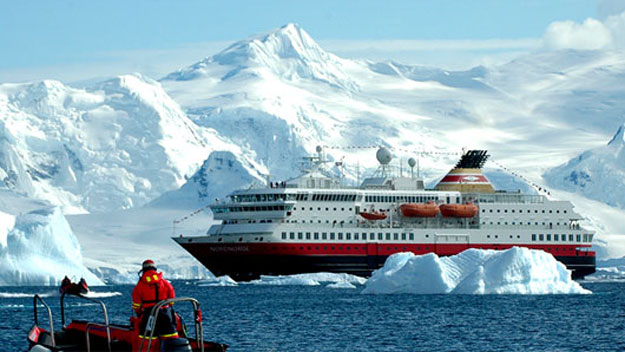 Antarctica/The Arctic, Africa, Europe, Asia, Australia, South America, North America: Visit them all. Be able to gloat to your friends, especially in your older age, about truly having trekked around the world. Okay, so the corners of the Earth—i.e. Antarctica—aren't very feasible adventures for most folks, but that shouldn't stop you from pursuing travels to every other one of God's great land masses!
6. Help Out a Random Stranger in Distress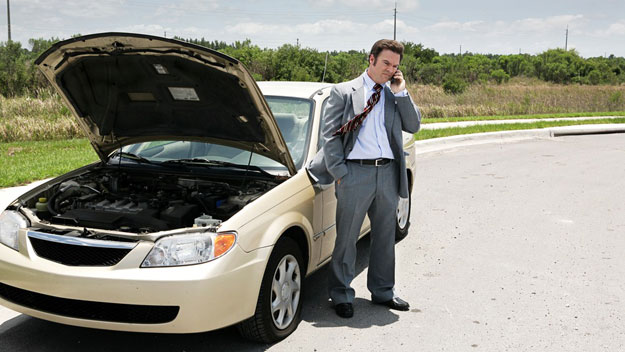 Despite the (basically) inherent tendency in humans towards hedonism, life isn't just about catering exclusively to one's self-interests: At least it shouldn't be. Next time you spot a broken-down motorist, pull over and volunteer to help (assuming that you feel safe doing so!). Offer to pay someone else's bill that he/she can't quite cover—e.g. they might, for instance, lack enough money to pay for a meal, or can't quite make this month's rent payment, or need emergency supplies during a power-outage. Countless other situations apply, too.
7. Go White Water Rafting in the Tatshenshini River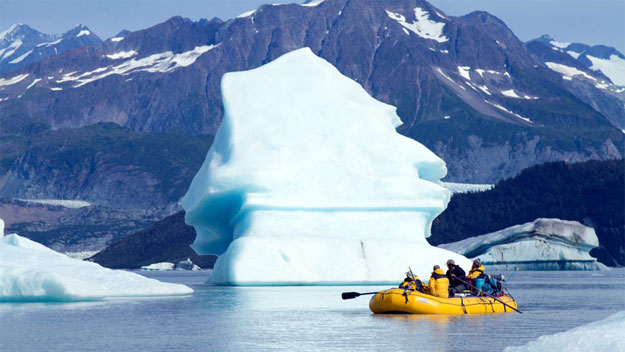 The O.A.R.S. Tatshenshini River Rafting expedition might prove the most exhilarating, most unforgettable adventure you'll ever experience. The 11-day hiking and rafting trip—set in the behemoth, 27-million acre Tatshenshini-Alsek Wilderness Park in Alaska and western Canada—consists of a majestic trek through the pristine Alaskan wilderness along the St. Elias and Alsek mountain ranges. Adventurists are privy-ed to giant glaciers, numerous frozen waterfalls, white-water rafting through the Tatshenshini Gorge, the famed Walker Glacier (of which you'll actually get to walk on), the Alsek and Grand Plateau Glaciers, and a huge variety of extraordinary wildlife—including bighorn sheep, bald eagles, moose, grizzly bears, and too many other species to list.
8. Solve a Rubik's Cube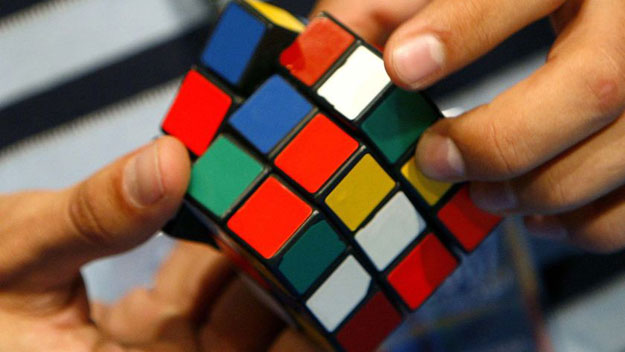 Master a Rubik's Cube, that multi-colored, seemingly-innocuous, twisty little block that actually drives most folks crazy (as well as gives 'em that 'all-the-dumber' feeling). Invented by Erno Rubik circa 1974, the 3-D puzzle game has held the title of 'most popular game of its kind' ever since its debut. The Rubik's Cube is also known for something else, though–that is, causing untold angst amongst those who've failed to even produce two solid-colored sides, Yours Truly included!
9. Assemble a List of Your All-Time Favorite Quotes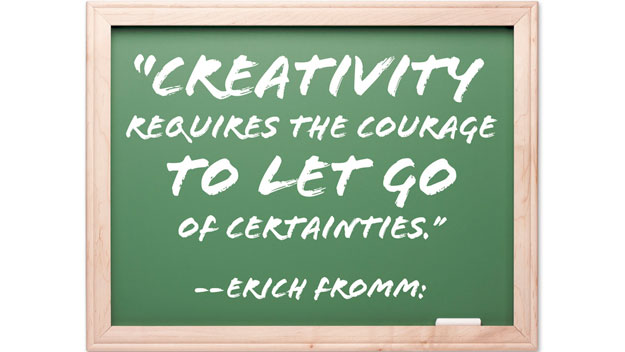 It doesn't matter who said them (Thoreau, Lincoln, Einstein, Marx, and Faulker are a few personal favorites), or where they came from. The only thing that matters are the words that you can most relate to–words that uplift, inspire, amuse, humor, and/or enlighten you. Keep a written journal of them, or even start a Word document that you can consistently save quotations and witty quips to. Quotes from Quotery.com is a good place to start searching for those words of widsom.
10. Skydive Over Mt. Everest in Nepal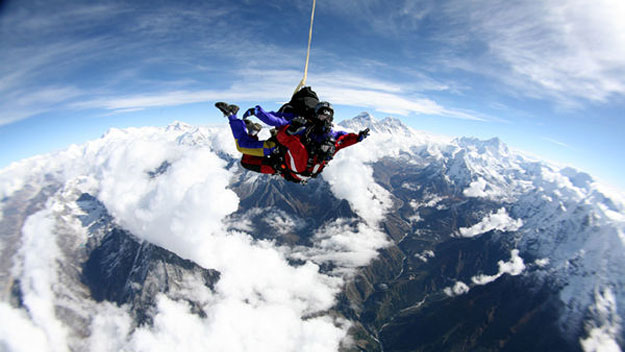 What's a good bucket list without at least one skydiving entry? Skydiving is one of the ultimate adrenaline rushes, something that many folks dream about doing, but never follow through on due to: A) being scared stiff and/or B) lacking the prerequisite funds (it does cost some money, but probably won't clear out your bank account). To get you started, check out this daunting, even blood-curdling skydiving adventure: Everest Skydive. 'Everest', yes—as in, the 29,000-foot Mount Everest. From that altitude, you'll jump from an expertly piloted and staffed Pilatus PC-6 airplane, and witness many of the most gorgeous and inspirational snow-capped mountains and majestic glacial lakes in the eastern world.
11. Finish a Jigsaw Puzzle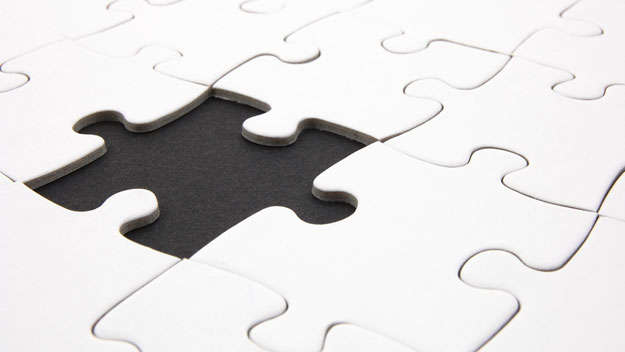 Who, in their childhood, didn't love to pass the time piecing a monster puzzle together? Now that you're all grown (or at least in theory!), tackle another one. Feeling especially ambitious? Conquer the self-proclaimed "world's largest jigsaw puzzle"–Double Retrospect, a mammoth puzzle board consisting of over 32,000 pieces, weighing just over 42 lbs, and measuring an extremely daunting 17 x 6 feet. Done? Frame, hang, and savor your masterpiece!
12. Learn a New Vocabulary Word Every Day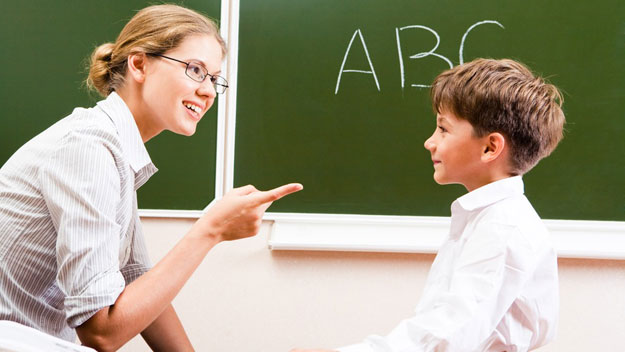 Do you realize that the average person's vocabulary is limited to around 7,000 words? Considering that there are over a quarter of a million distinguishable words in the English language (per Oxford English Dictionaries)—and even excluding inflections of words, myriad technical jargon, and many regional-specific words—your 7,000-word vocab probably sounds a bit puny now, right? So stop limiting yourself to old, overused words and catchphrases and learn some new ones, already!
13. Watch the Top 100 Best Movies of All-Time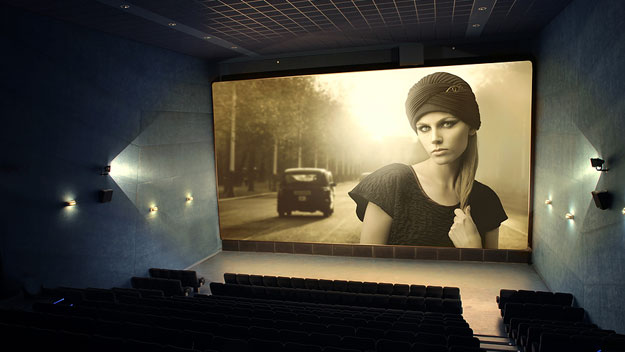 Fire up the HD projector or the big-screen TV and enjoy timeless masterpieces like The Godfather, The Lord of the Rings, A Clockwork Orange, and Schindler's List. No film enthusiast in the least should forgo seeing at least some of the best movies in cinematic history—as determined by Lifed and Yours Truly, of course!
14. Go Horseback Riding in Swan Valley, Montana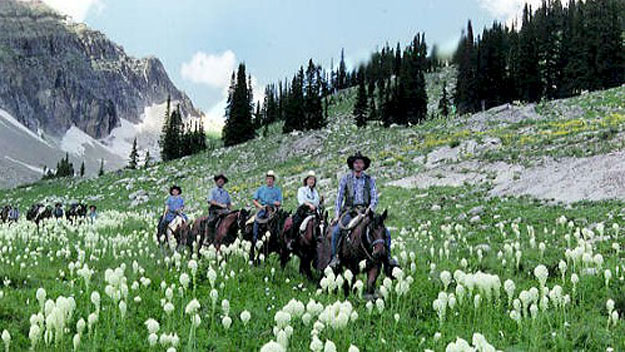 The landscape above looks as if it could've been pulled straight from the movie The Sound of Music, right? Well, not quite—it's the unadulterated, beautiful countryside of of Swan Valley, Montana. Horseback through open ranges swathed in green, lush grass, poppies, snow-capped mountains and magnificent lakes. Try the Lake Upsata Guest Ranch for information on their horseback-guided tours through the gorgeous countryside of Monture Creek and the Bob Marshall Wilderness.
15. Hold an Event in the Sky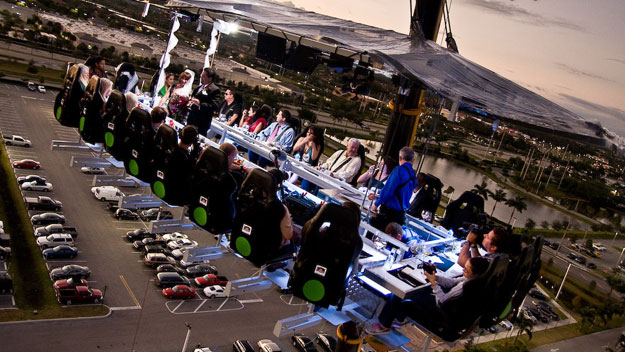 Similar to EdgeWalk (albeit held at a more reasonable altitude!), Events In the Sky is a for-rental/for-sale service from a company that caters to parties seeking to, well, get some air time. From a height of 50 meters (165 feet), you can throw just about any kind of shindig for up to 22 guests, including marriage ceremonies, cocktail parties, dinners (comes with a chef, waiters, and even entertainers), poker games (good luck with that poker face while you're dangling 50 meters up!), live talk shows, speaking engagements, and more. The company will set up shop practically anywhere of your choosing, provided there is adequate space.