1. Throw Tomatoes at La Tomatina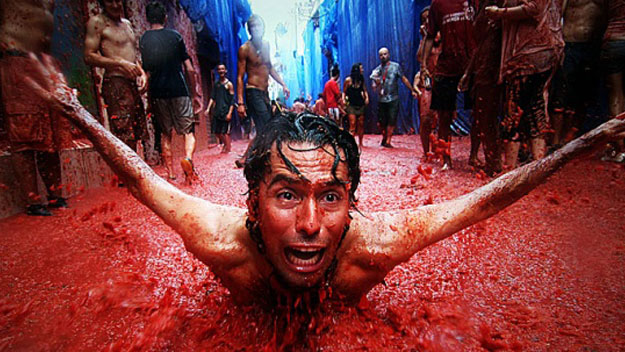 La Tomatina is an hour-long festival in Bunol, Valencia (Spain) where an estimated 150,000 tomatoes (a whopping 90,000lbs of juicy, pasty awesomeness) are flung everywhere and at everyone. The action begins at 11 a.m. sharp and ends an hour later: a water cannon usually signals both. Afterwards, those who've experienced La Tomatina claim that dark red covers the entire town square and that tomato juice abounds more plentiful than air. What better way to kick off your bucket list than participate in one of the world's largest food fights?!
2. Hang from Toronto's CN Tower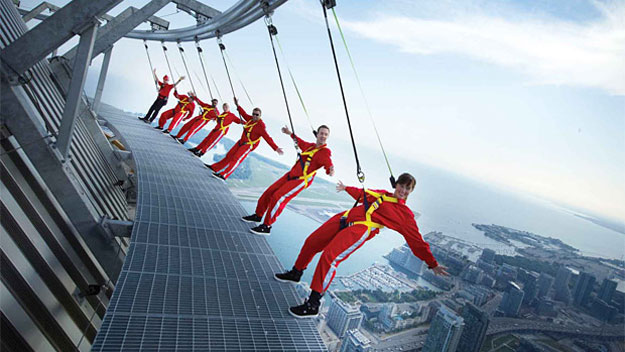 For acrophobiacs in need of curing their fear, one of the ultimate solutions has to be EdgeWalk—a terrifying "walk" on the I'm-gonna-to-die edge of the ledge of the 1, 800ft-tall CN Tower in Canada. Towering that high (1,168 feet/356m for the EdgeWalk platform) over the grand Toronto harbor, the CN Tower is the world's fifth-tallest free-standing structure. Take the EdgeWalk challenge and for God's sake, per the traditional wisdom (especially when you're dangling at over 1,000ft via only a couple of cables), don't look down!
3. Eat at One of the World's Best Restaurants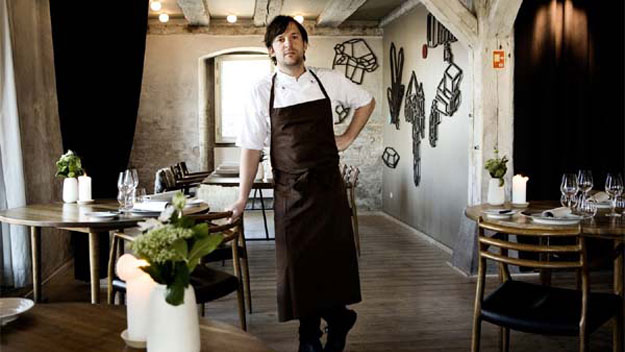 How do you qualify "one of the best restaurants in the world"? Consider the following Über-fine (and, you guessed it, Über-expensive) eateries, and any and all guesswork will likely be eliminated from the equation: See Restaurant Magazine's list of the world's 50 best restaurants. Yours truly's favorites among the top 50? Alinea, Per Se (U.S.), and Hof van Cleve (Belgium).
4. Visit Area 51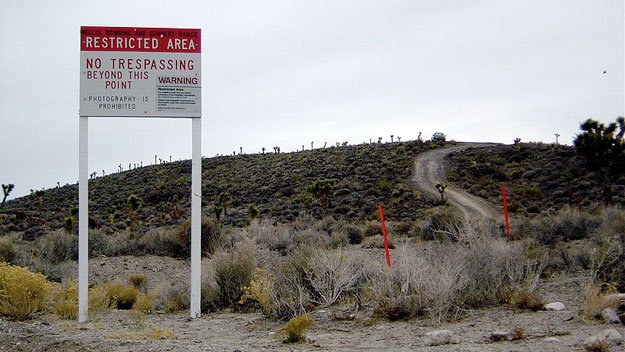 Area 51 is a highly secretive, mysterious military base (which everyone knows is a U.S. Air Force base, despite the U.S. government continually denying its existence even to this day) located in Nevada, on the southern shore of Groom Lake. It's rumored to have hosted (and could still) anything from alien remains and/or alien spacecraft, to super-top-secret Air Force aircraft and warcraft, to bio- and chemical-warfare laboratories. Locals say that it's safe to travel up until you see 'Government/Restricted Area' signs. Pass those warnings, however, and you'll be greeted with, well, far less than red carpet hospitality!
5. Set Foot On All Seven Continents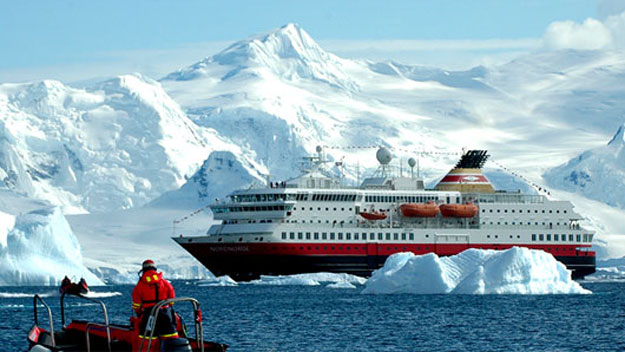 Antarctica/The Arctic, Africa, Europe, Asia, Australia, South America, North America: Visit them all. Be able to gloat to your friends, especially in your older age, about truly having trekked around the world. Okay, so the corners of the Earth—i.e. Antarctica—aren't very feasible adventures for most folks, but that shouldn't stop you from pursuing travels to every other one of God's great land masses!