It's the Most Wonderful Time of the Year 2012, and while you may have the big gifts purchased, wrapped and waiting under the tree, there may still be a few items that you need to pick up to add to your loved ones' stockings. Well, never fear. We've got a list of 75 Unique (and Fun) Stocking Stuffers—for him, for her, for the kids, for the whole family—that we think you'll enjoy. Dig in!
FOR HIM STOCKING STUFFERS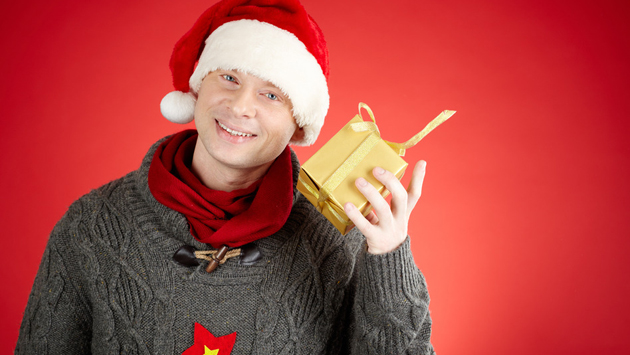 1. Camouflage Snuggie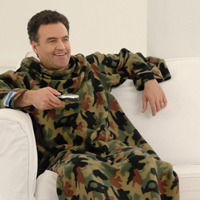 Okay, ladies, so he's made fun of you for the last couple of years you owned a Snuggie. Now it's time for payback. The Camouflage Snuggie offers comfort that he'll have a hard time saying "no" to, especially when it takes on this more man-friendly design. Before you know it, he'll be curled up next to you on the couch in his very own sleeved blanket, and he'll never again be able to speak ill of your pretty-in-pink version. Who knows, maybe you'll even convince him to watch White Christmas this year.
2. Revenge Toilet Paper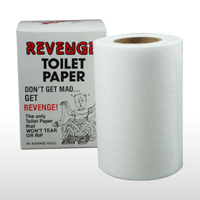 Part of what makes a man a man is his appreciation for a good practical joke. He especially loves the opportunity to try them out on his friends. You can give him that chance with the Revenge Toilet Paper roll. It looks just like the real deal, but the moment that his best buddy from college reaches over to pull off a few strips after doing his business, he'll be horrified to learn that it's a dummy roll he can't tear or rip. But do the poor guy a favor and at least leave him some good reading material.
3. Ruckpack Combat Energy Shots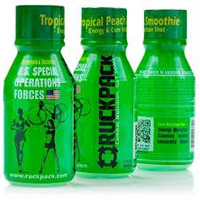 Energy shots are a thing of beauty in the short term because they can provide that boost one needs to stay awake through a test or a late shift at work. But once they wear off, they really wear off. The Ruckpack Combat Energy Shots get the job done without the caffeine. Developed by former Marine Corps Officer Robert Dyer in conjunction with Special Ops Marines, the Ruckpack is engineered for peak performance nutrition. It promises "No shakes. No jolt. No crash. No nasty chemical aftertaste." And Shark Tank viewers, if it looks familiar, it's because you probably caught it there first.
4. Ring Thing Beer Bottle Opener Ring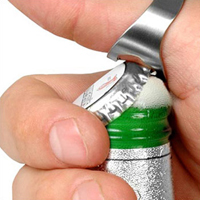 The Ring Thing Beer Bottle Opener Ring offers a simpler way to get your drink on while appearing fashionable. Just slide this on the middle finger—available in sizes 8-15—and use it to peel the top off your favorite brew by hooking the bottle cap and lifting your wrist. Can't get much simpler than that!
5. The Original Butt Face Soap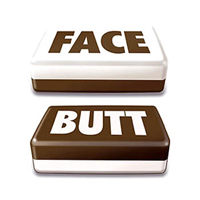 While there is a small chance he may think you're actually calling him a butt-face by giving this gift, the reality is you're doing him a favor. The brown side of The Original Butt Face Soap is for butt. The white side is for face. Now, as The Offspring might say, he can "keep them separated." No more fretting if you forget which side you just used on your business. Plus, it'll get a good laugh on Christmas morning.
6. Craftsman Lighted Pliers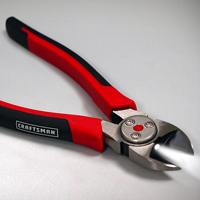 Have a handyman in your house who likes to work in the dark? If so, Craftsman has the perfect tools to get the job done with their line of Craftsman Lighted Pliers. Available in diagonal pliers, linesman pliers, long nose pliers, value packs and more, there is no job too hard and no hour too late for him to put his skills to use.
7. Assassin's Creed III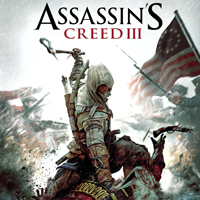 Yes, even men still love their games, especially when said games come with fighting, bloodshed and awesome graphics. This entry in the popular video game franchise follows the adventures of Connor, an assassin running amok in 1775, right smack in the middle of the American Revolution. But this story isn't anything you'll hear in history class. Many of the faces in your textbooks make an appearance here, but rather than statesmen, they are prepared to get their hands dirty and let you do what you do best. Killing is your business, and in Assassin's Creed 3, business is good.
8. NFL Pro Football Helmet Playoff Tracker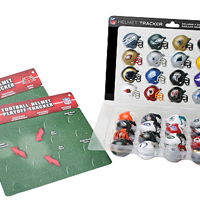 It's been a tougher-than-usual year for everyone's favorite sport, but none of the setbacks have tarnished the game itself, and on the road to the Super Bowl, which is basically Christmas Day for every football fan out there, it helps to have a way of tracking the journey. That's where the NFL Pro Football Helmet Playoff Tracker comes in. You get 1.5-inch tall helmets for all 32 NFL teams and two reversible cards—AFC and NFC—to fit them in to. Let the games begin.
9. The Walking Dead: Compendium One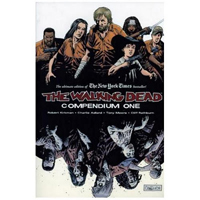 You've seen the TV show, now go back to where it all began. With The Walking Dead: Compendium One, you can enjoy the first 48 issues of the comic book series in a stunning phone book-sized paperback. Word of warning, though, guys. This is a little heavy for the standard reading experience. You may want to place this thing in your lap while reading. It's a lot more comfortable that way.
10. Personalized Snap Caps from Orvis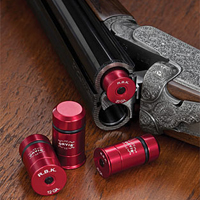 Got a shooter in your life? You may consider these attractive 12- and 20-gauge Snap Caps from Orvis. He'll appreciate the fact you've taken an interest in his hobby, and by adding a personalized inscription, these will likely occupy a prestigious position in his man-cave. They're also functional, or as functional as a snap cap ban be anyway. While he may not get to shoot things, he can at least test the components of his firearms without wasting ammo.