30. City of God (2002)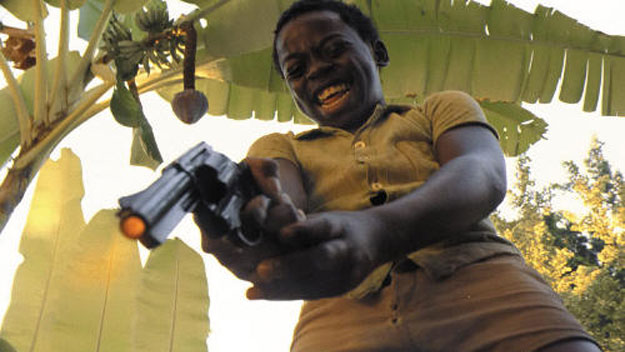 Logline: A tale that spans from the 60's to the 1980's in Rio de Janeiro, City of God is about two violent gangs that fight for control of the streets of Rio, much to the dismay of a good-natured photographer, Rocket. 

Memorable Moments: The "farewell" party for Benny, highly reminiscent of the wedding scene from The Godfather, is pretty epic all by itself.

Why People Love It: Besides its, ostensibly, highly ironic title, CoD is one of the rare flicks—with startling kid-on-kid, gratuitous gang violence—that's almost impossible to pull away from once you've gotten only 10 to 20 minutes into it.

Best Quote: Buscape (Alexandre Rodrigues): "It was like a message from God: "Honesty doesn't pay, sucker."
29. It's a Wonderful Life (1946)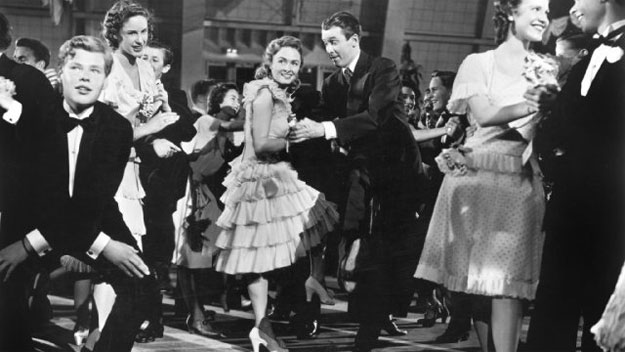 Logline: A miserable businessman, George Bailey (James Stewart) is visited by an angel, who paints a sobering picture for him that illustrates what the lives of those around George would have looked liked had he never been born.

Memorable Moments: The collection of scenes where Clarence (Peter Travers), the fledgling angel, shows George what Bedford ("Potterville" in the imaginery) what would have come of the small town had he ceased to exist.
Why People Love It: It is, without doubt, very reminiscent of A Christmas Carol, and every bit as memorable and timeless.

Best Quote: Clarence (Henry Travers): "You've been given a great gift, George: A chance to see what the world would be like without you."
28. Amélie (2001)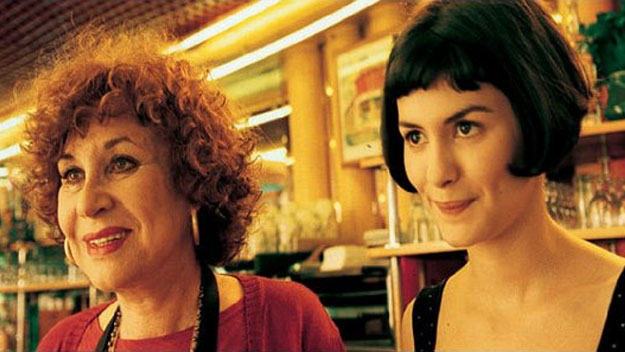 Logline: Amelie (Audrey Tautou) chronicles the life of Amelie Poulain: A French girl whose upbringing included general isolation from the world. Later in life, Amelie decides to bestow "love and beauty" upon all those around her, while finding her one true love.

Memorable Moments: In a scene largely representative of the greater movie, Amelie stumbles upon a box of old toys in her home. Finding and delivering it to its rightful owner, Mr. Bretodeau, he experiences a rush of poignent, youthful memories.

Why People Love It: Anyone who's seen and even remotely liked movies such as Chocolat or Run Lola Run (Germany): This is your movie.

Best Quote: Narrator (André Dussollier): "Amelie has a strange feeling of absolute harmony. It's a perfect moment. A soft light, a scent in the air, the quiet murmur of the city. A surge of love, an urge to help mankind overcomes her."
27. Taxi Driver (1976)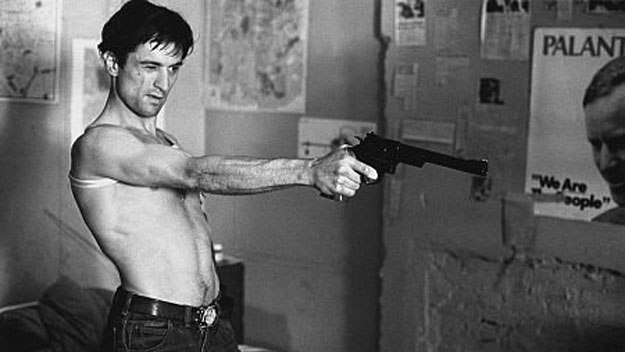 Logline: A product of the Vietnam War, Travis Bickle, who is very emotionally unstable at best, takes a gig as a taxi driver. However, once he's long enough exposed to the seediness and decay of the city, Bickle tries to protect a teenage prostitute—while struggling to contain his violent tendencies.

Memorable Moments: When Travis "rescues" the young prostitute, Iris (Jodie Foster), from the clutches of a pimp named 'Sport' (Harvey Keitel).
Why People Love It: Taxi Driver is an exceptional tribute to the study of mental/emotional isolation, extreme paranoia and deviant desire; it's become symbolic of our violence-prone, hedonistic-driven society.
Best Quote: Travis Bickle (De Niro): "You talkin' to me? You talkin' to me? You talkin' to me? Well, who the hell else are ya talkin' to? You talkin' to me? Well, I'm the only one here. Who the f*** do you think you're talkin' to?"
26. The General (1927)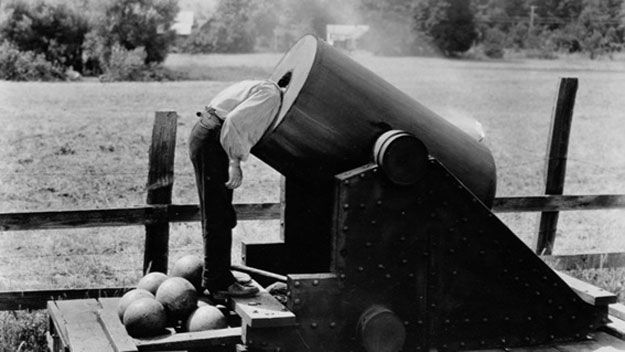 Logline: Johnnie (Buster Keaton) pursues his precious locomotive, The General, and its passenger—Johnnie's love, Annabelle Lee—when its stolen by Union spies.  

Memorable Moments: When Annabelle is mistakenly informed by her brother that Johnnie wasn't "even in line" to enlist in the Confederate army, to which Annabelle replies "He's a disgrace to the South."
Why People Love It: It's one of the more 'lovable' of the silent-era movies and because of the exciting (at least at the time) action aboard The General.

Best Quote: Johnnie: "If you lose this war don't blame me."
 25. The Silence of the Lambs (1991)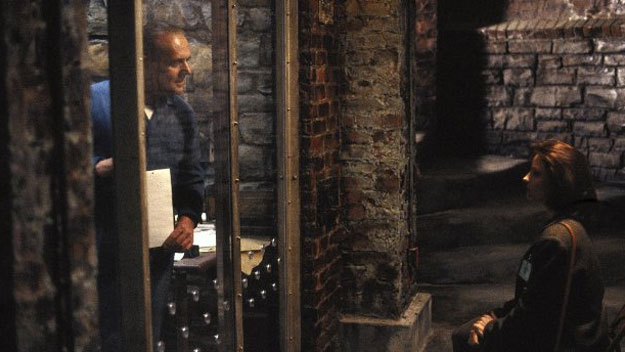 Logline: Rookie FBI agent Clarice Starling (Foster) is charged with hunting down serial killer and transsexual-wannabe 'Buffalo Bill'. But in order to penetrate the mind of a serial killer in order to anticipate his next move, young Starling must make contact with evil incarnate: Hannibal 'The Cannibal' Lecter.

Memorable Moments: Who can forget the scene where Jame "Buffalo Bill" Gumb demands of young Catherine, who is being held in a deep, indoor well, to "put the f***ing lotion in the basket"?
Why People Love It: Because it's the very epitome, the benchmark of what a crime-thriller should feel and look like: Dark, gritty, unremorseful, purposeful.

Best Quote: Lecter (Hopkins): "A census taker once tried to test me. I ate his liver with some fava beans and a nice chianti."
24. The Usual Suspects (1995)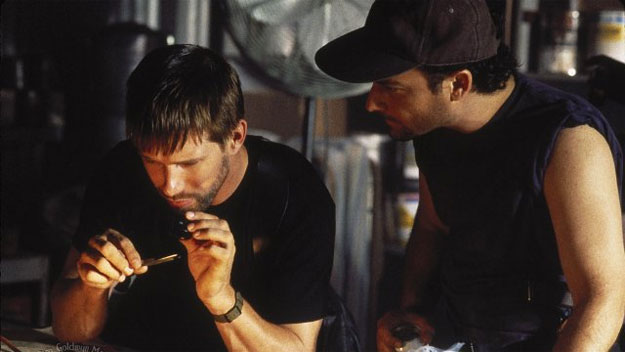 Logline: The sole survivor of a boat (carrying many criminals) explosion misleadingly recounts his crimes with five other career criminals. Hence a bizarre, unpredictable series of plot twists (revolving around a mysterious, absolutely fearless Keyser Soze) unravels.

Memorable Moments: [Possible spoiler!] The final scene where Verbal Kint walks out of the police station, near crippled, and reveals who is really is.
Why People Love It: The Usual Suspects, in perhaps a nod to the neo-noir movement spearheaded by Tarantino, is easily one of director Bryan Singer's most coveted, iconic crime thrillers.  

Best Quote: Roger 'Verbal' Kint (Kevin Spacey): "The greatest trick the Devil ever pulled was convincing the world he didn't exist."
23. Sunset Blvd. (1950)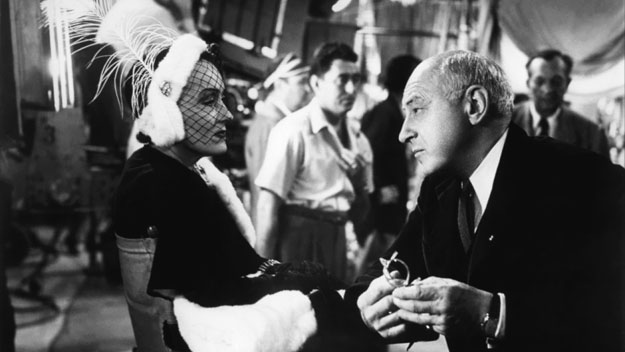 Logline: A reclusive, self-absorbed, has-been actress (Gloria Swanson as Norma Desmond), dreams of returning to the spotlight in Hollywood with her ex-husband and director, Max. After developing a relationship with Joe Gillis, a wannabe writer, things soon turn deadly. 

Memorable Moments: When Norma discovers that Joe, who is not only seeing her, but also a younger woman (Betty). Norma, needless to say, is not happy and things turn…well, dangerous.
Why People Love It: Possibly, it's because the famous quote below sums up the vanity and manipulative attributes of the movie's lead character.

Best Quote: Norma Desmond (Gloria Swanson): "All right, Mr. DeMille, I'm ready for my close-up."
22. Dr. Strangelove or: How I Learned to Stop Worrying and Love the Bomb (1964)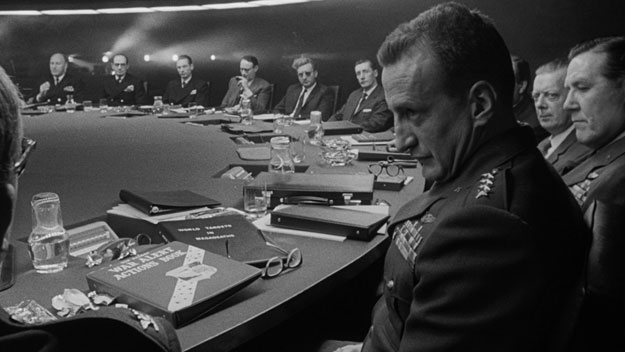 Logline: Jack Ripper (Sterling Hayden) has gone a bit crazy completely certifiable, independently authorizing the bombing of Russia in fear that Communists are trying to kill Americans. But as other officials scramble to recall the catastrophic mission, Russia prepares its ultimate weapon, the Doomsday Machine.
Memorable Moments: The dialogue between the Soviet Premier and U.S. President. President Muffley, "Hello Dimitri…you know how we've always talked about…something going wrong with the hydrogen bomb? Well, now…um…one of our base commanders…he's gone a little funny in the head and went and did a silly thing, he ordered his planes to attack your country." Priceless moment.
Why People Love It: It is, among a long list of other iconic movies by Stanley Kubrick, one of the most memorable films—portraying a globally-nightmarish event (nuclear annihilation) in a brilliant, hilarious manner. 

Best Quote: Dr. Strangelove/President Muffley (Peter Sellers): "Gentlemen, you can't fight in here! This is the War Room!"

21. Psycho (1960)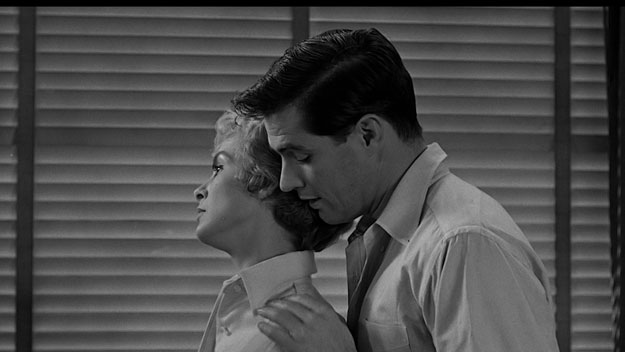 Logline: After making off with $40k from her employer, Marion (Janet Leigh) embarks for California to begin a 'new life'. Mid-trip, she stops for some R & R at the Bates Motel, operated by Norman Bates—a grown man seemingly way too fond and obedient of his mother.

Memorable Moments: Obviously, the most memorable scene not only from the movie, but perhaps from all Hitchcock films combined, is the shower scene.
Why People Love It: Because, simply said, it's a prime testament to story-telling genius that Hitchcock was and still is. Oh, and because Norman Bates pins down the role of momma's-boy psycho every bit as well as Hannibal did 'The Cannibal'. 

Best Quote: Norman Bates (Anthony Perkins): "A boy's best friend is his mother."