40. The Matrix (1999)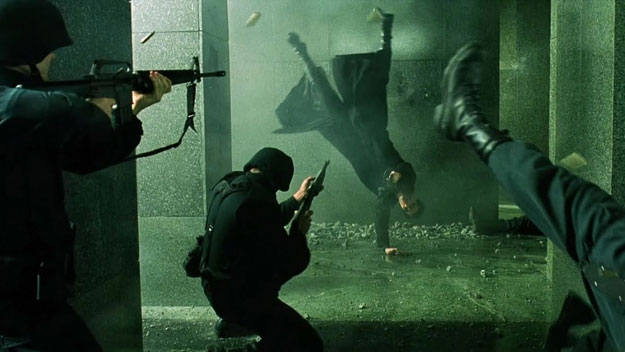 Logline: Set in a futuristic world, computer hacker Neo joins a group of secretive rebels who make him 'self-aware'. Morpheus, its ultra-cool/ultra-bada** leader, instructs Neo that he is the human population's only hope of survival against a world controlled by super computers.

Memorable Moments: The indescribable epicness of the lobby shootout scene, featuring Neo (Keanu Reeves) and Trinity (Carrie-Anne Moss) as complete bada**es.
Why People Love It: Because it's a brilliant feast consisting of cutting edge special effects (at the time), genuine sci-fi vision, and martial arts.

Best Quote: Morpheus (Laurence Fishburne): "…you are a slave, Neo. Like everyone else you were born into bondage. Into a prison that you cannot taste or see or touch. A prison for your mind."
39. Spirited Away (2002)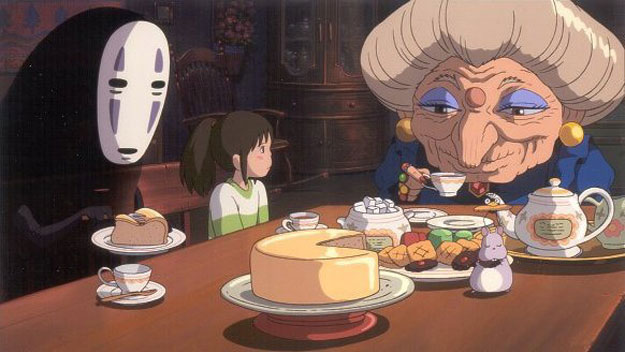 Logline: During Chihiro's (Rumi Hiiragi) transition from life in the country to the suburbs, the gloomy girl happens upon a dimension ruled by witches, gods, and monsters. A place where humans transform into animals; She gets a job at a bathhouse, but it turns out that that is, by no means, any ordinary one.
Memorable Moments: The scene where Chihiro is introduced to her new job (thanks to the young man Haku) and when she realizes it's actually a bathhouse full of enchanting gods and spirits.

Why People Love It: From the striking visuals, to the mesmerizing soundtrack, to simply-sublime characters and theme—Spirited Away is one of the few great Japanese anime flicks of our time.

Best Quote: Chihiro: "I finally get a bouquet and it's a goodbye present. That's depressing."
38. Se7en (1995)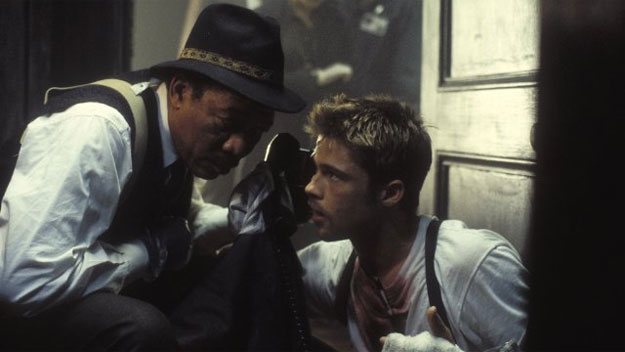 Logline: Two detectives–Lt. Det. Somerset (Morgan Freeman) and Det. David Miller (Brad Pitt)—go on a manhunt for a serial killer who applies the Seven Deadly Sins as his m/o in his killings.

Memorable Moments: For those who've seen the movie, only one word is needed to recollect one particularly nauseating scene: Spaghetti.
Why People Love It: There exists a certain sect of moviegoers that love the serial-killer/psychopath genre—add in religious overtones (and Morgan Freeman!) and you've got yourself a bona-fide cult classic.

Best Quote: Detective Somerset (Morgan Freeman): "If John Doe's head splits open and a UFO should fly out, I want you to have expected it."
37. City Lights (1931)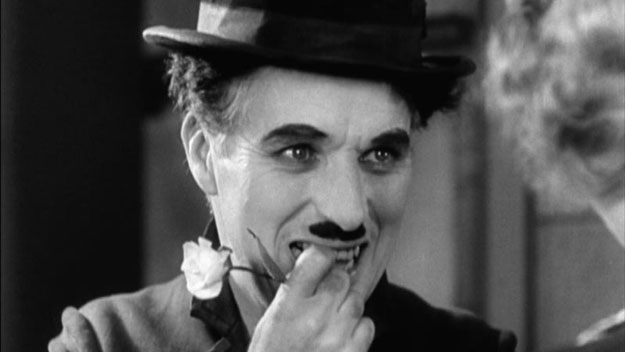 Logline: When the Tramp (Charlie Chaplin, who else?) falls for a beautiful blind girl, whose family isn't doing well financially, he uses a wealthy comrade's money to woo her and her family over.

Memorable Moments: One of the most worthy scenes comes when The Tramp is forced mano-a-mano with the huge boxer, Hank Mann.

Why People Love It: It's a classic, mostly-silent flick from Chaplin's pioneering career. 

Best Quote: The Tramp (Charles Chaplain): "Tomorrow the birds will sing."
36. Fargo (1996)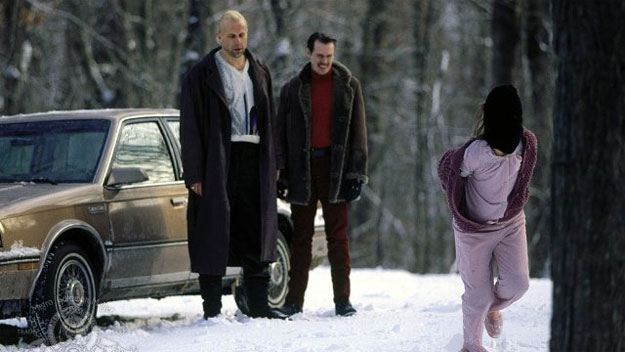 Logline: Jerry Lundegaard (William H. Macy) hires a duo of henchmen (one, the genius Steve Buscemi) to murder his wife. The job is severely bungled, though, and a pregnant police cop–Marge Gunderson (Frances McDormand)–is determined to solve the crime.
Memorable Moments: The final scene when Marge is transporting the surviving kidnapper, Gaear Grimsrud (Peter Stormare)—and proceeding her line as noted below—emotionally states <Cue poignant instrumentals> "I just don't understand it."
Why People Love It: Many (like us) get a kick outta Fargo for the characters' funny 'Northern Interior' accents; others love it because the cast (chiefly McDormand, Macy, and Buscemi) lends performances that set the benchmark for the genre.
Best Quote: Marge (Frances McDormand): "So that was Mrs. Lundegaard on the floor in there. And I guess that was your accomplice in the wood chipper……And those three people in Brainerd. And for what? For a little bit of money. There's more to life than a little money, you know. Don'tcha know that? And here ya are, and it's a beautiful day. Well. I just don't understand it."
35. The King's Speech (2010)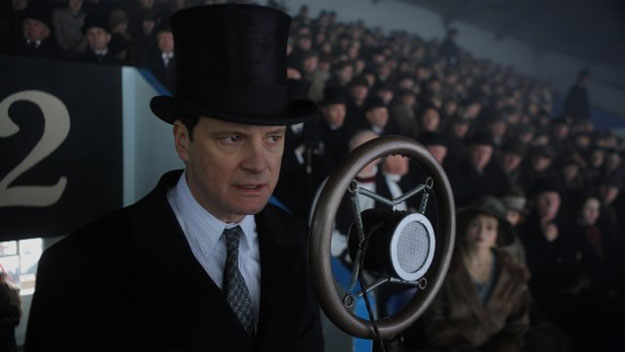 Logline: The story tells how the father to Queen Elizabeth II, King 'Bertie' George VI (Colin Firth), became King after the rightful heir to the throne relinquishes power; thus, the next-in-line George VI (however disinclined) takes throne. But hampered by a speech impediment, he seeks council in speech therapist Lionel Logue (Geoffrey Rush).
Memorable Moments: One of the great (wacky, even comical) scenes—and bits of it are in the official trailer—comes when Lionel is teaching 'speech mechanics King "Bertie" George.
Why People Love It: The King's Speech is a film in which the audience can actually share rapport with its lead character, instead of only sympathy.

Best Quote: Lionel Logue (Geoffrey Rush) & King George VI (Colin Firth): LL: "How do you feel?" G VI: "Full of hot air" LL: "Isn't that what public speaking is all about?"

34. Apocalypse Now (1979)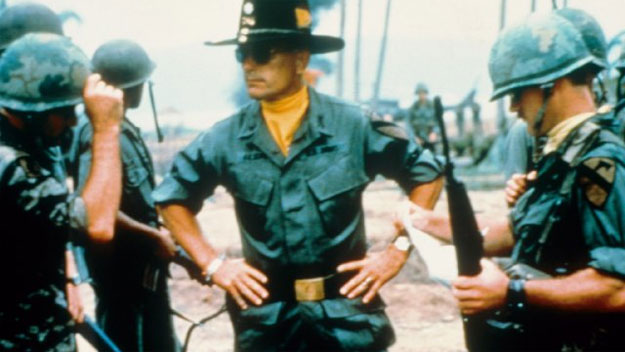 Logline: Fearing that Colonel Walter Kurtz (Marlon Brando) and his unit have gone rogue and are killing random NVA and Viet Cong members in neighboring Cambodia, Captain Willard and team are secretly commissioned to find and execute the renegade Colonel.

Memorable Moments: In somewhat of a turning point, Captain Willard witnesses stake-mounted human heads near Colonel Kurtz's camp, basically removing all doubt of his insanity.

Why People Love It: Similar to the seedy and no-holds-barred Full Metal Jacket flick, Apocalypse Now is one haunting, visceral film about one of the most controversial wars ever, The Vietnam War.
Best Quote: Capt. Benjamin L. Willard (Martin Sheen): "Someday this war's gonna end". That'd be just fine with the boys on the boat. They weren't looking for anything more than a way home. Trouble is, I'd been back there, and I knew that it just didn't exist anymore."
33. Vertigo (1958)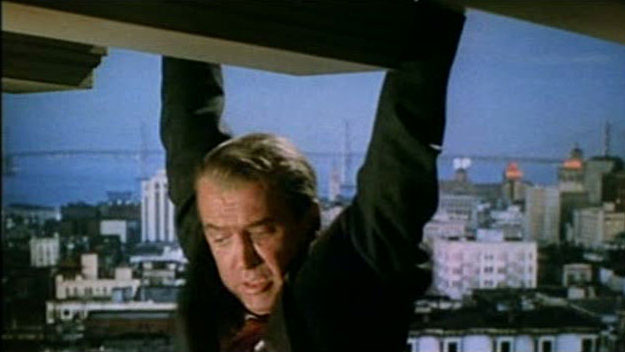 Logline: San Franciscan Detective Scottie (James Stewart) is hired to spy on an old friend's estranged wife, Madeleine. However, much to the detriment of his sanity, she lives in a high-rise building and he's…well, acrophobic. What's worse, she appears a bit loony. 

Memorable Moments: Ultimately, the bizarre, entire second-half of the movie that unfolds after Scottie saves Madeleine from suicide.
Why People Love It: Very few dispute Hitchcock's firm grip on the thriller/suspense genre of decades-past. Vertigo is a highly-stylized thriller and is oft considered one of Hitchcock's best, most shocking flicks.
Best Quote: Tom Helmore (Gavin Elster): "Scottie, do you believe that someone out of the past–someone dead–can enter and take possession of a living being?"

32. Memento (2000)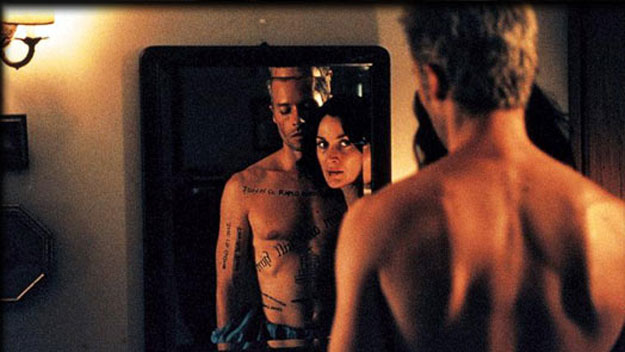 Logline: An ex insurance official, Leonard (Guy Pierce), uses memos and tattoos to track his wife's murderer. Through two story lines, one going forward—the other progressively adding more back-story—Leonard is constantly one step closer to finding his prey.

Memorable Moments: Leonard studies a Polaroid of himself—shirtless and pointing at his bare chest—and flips it over to reveal that there is nothing there, as he thought there would or should be.

Why People Love It: Memento is so memorable for its utter originality and its (perhaps overly) complicated narrative. It actually forces the audience to think.

Best Quote: Leonard Shelby (Guy Pearce): "Probably burned truck loads of your stuff before. Can't remember to forget you."

31. North by Northwest (1959)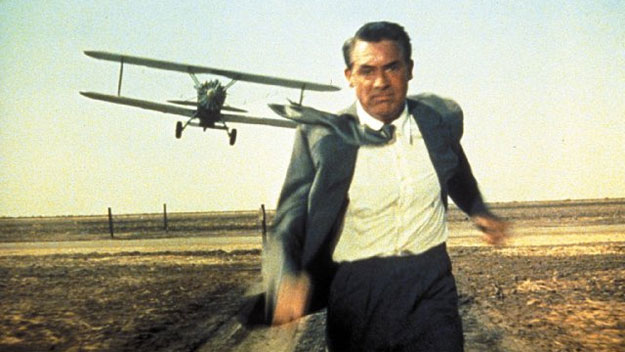 Logline: When marketing executive Roger Thornhill (Cary Grant) is mistakenly identified by a group of spies as a government agent, Roger flees cross-country to escape them and his own government: But not without a little help from a gorgeous blond, Eve Kendall (Eva Marie Saint).

Memorable Moments: The scene where Roger, on a lonely, remote highway, is suddenly being chased (and shot at) by a crop-dusting aircraft, as illustrated in the famous scene pictured above.
Why People Love It: Maybe you're noticing the trend that people really LOVE classic Hitchcock thrillers.

Best Quote: Eve: "I'm a big girl." Roger: "Yeah, and in all the right places, too."