91. Break Plate Glass With a Ball-Pen Hammer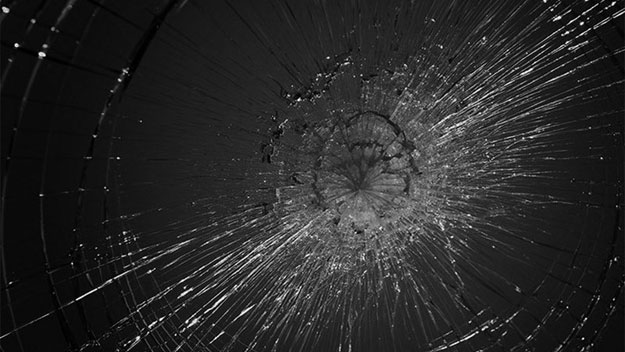 Channel your inner destructive child with this one. Step 1: Acquire ball-pen hammer 2: Acquire plate glass 3: Have camera/camcorder handy Step 4: Puncture glass 5: Enjoy. Feel better?! Other than that, there's not much else that could be elaborated on with this idea…!
92. Eat at an Undersea Restaurant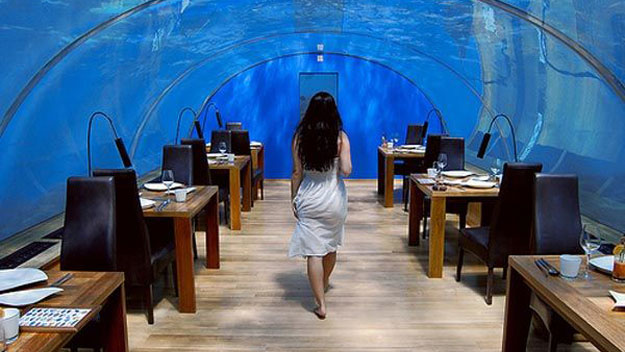 To the surprise of not too many folks, undersea restaurants aren't exactly as easy to find as a Denny's. In fact, the Ithaa (Maldivian for 'pearl'), on the Maldivian island of Rangalifnolhu, is one of the only ones in the world. This charming, domed-glass restaurant lies only about 5m underwater, but the view is truly one of a kind. Visitors dine while surrounded by all sorts of fish including stingrays, turtles, seals, and even sharks. Come to think of it, though, I'm not so sure that chowing down on fish while being watched by other (larger) fish only separated by glass is such a good idea…
93. Collect Your Favorite Recipes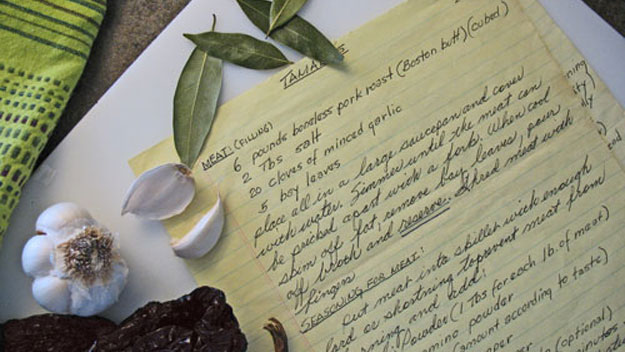 Even for those of you that don't cook, whether voluntarily or not, you can start collecting recipes (and even alternative ones for, you know, diversity's sake) of every appetizer, dish, dessert, and midnight snack you enjoy. "Why or how?" you might ask?
Perhaps your mother, father, grandmother, or someone else makes things; get him/her/them to hand off their recipes to the next generation (You) to keep the legacy going.
Maybe you're a bona-fide 'foodie' and have always craved something to collect. Voila!
Or maaaybe you want something yourself to pass down the family or friend grapevine.
High-tech recipe collecting: There are a myriad of recipe collecting, organizing, exchanging and sharing software titles out there. Take your fledgling collection viral!
94. Swim With Dolphins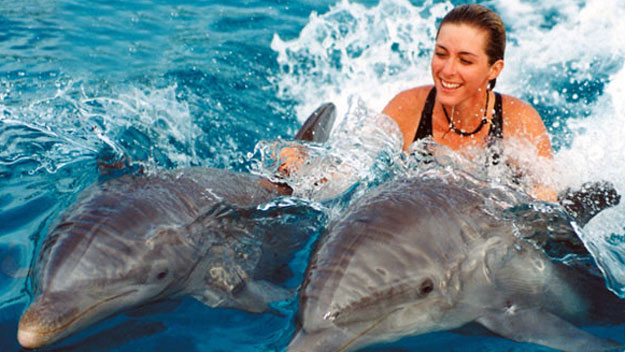 'Swimming with dolphins': Sure it sounds cliché as hell, but who cares? Dolphins are among the most awesome, entertaining, and talented creatures in the entire mammalian world. Did you know that dolphins are considered widely among marine biologists and zoologists in general to be one of the smartest creatures on Earth, their intelligence even rivaling that of humans in some respects? Here's an interesting place to learn about swimming with these exquisite animals and even reserve a time and "package" to do so.
95. Learn to Sing
Seriously, who hasn't at some point in their lives sung along to his or her favorite musician or band. Even Yours Truly is guilty on that charge, many times over. And while the odds are definitely stacked against you that you'll never become the next Dean Martin or Madonna (don't tell that to all of those comically bad American Idol contestants!), you can drastically improve your singing skills, if only to be applied in the shower!
96. Thrown Down a Large Amount of Money on Roulette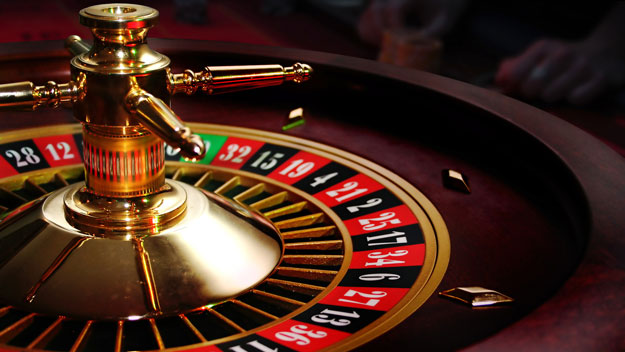 Stroll into a casino—-dressed out in your coolest attire and walking with a serious swagger—and plump down some hard cash on the roulette wheel. Win or lose, be certain you'll be able to walk away happy—i.e. risk a substantial amount, but don't by any means clear out the bank. Caveat emptor, though: Do NOT risk losing your car, house, mortgage, marriage or anything else that's absolutely indispensable. Oh, and guard against this becoming a nasty addiction. After all, you still have other Bucket List items to complete!
97. Become a Cheese Connoisseur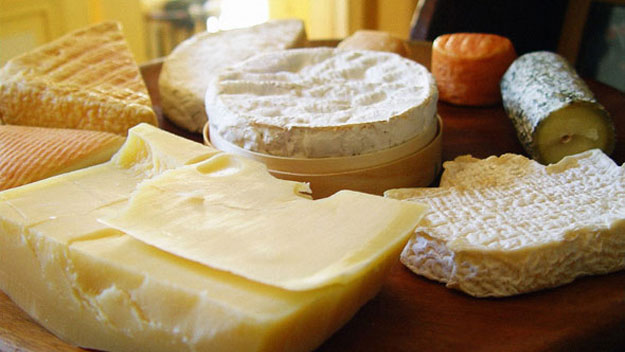 Cheese, at least in the author's very humble opinion, is every bit as sinfully heavenly (oxymoron? Absolutely) as chocolate. And because you love it, crave it so much, you should totally become a cheese maker-extraordinaire. The only problem is, what kind of cheese(s) do you or the people you're feeding lust over? Cheddar? Munster? Brie? One (or more) of the other 400+ varieties? Whatever the craving, get to it! The neighbors, your friends, and others you're willing to share with will probably be eternally grateful.
98. Stay in an Overwater Bungalow in Bora Bora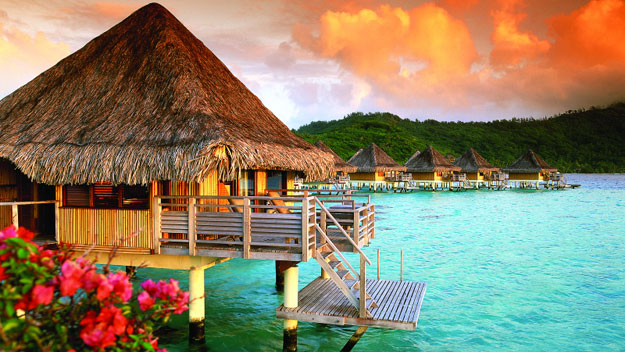 Bora Bora's is one of the Society Islands of French Polynesia (Tahiti). It's situated in a crystal-clear lagoon, surrounded by a barrier reef, and is a vacationer's aquatic hotspot. Here, the stunning, emerald-colored water is, hands down, the focal point and the main reason millions of vacationers frequent Bora Bora. Besides its pristine waters and quaint straw bungalows, visitors get Mount Otemanu and gorgeous white beaches as a backdrop, as well as access to a variety of day cruises (typically by catamaran), snorkeling classes, jet skis, panoramic overlooks (on or around Mt. Otemanu), and many native shops. Hotels range from the uber-cheap variety to the swanky Sofitel and Hilton. And yes, most of the hotels do rent individual bungalows in the lagoon!
99. Go Couchsurfing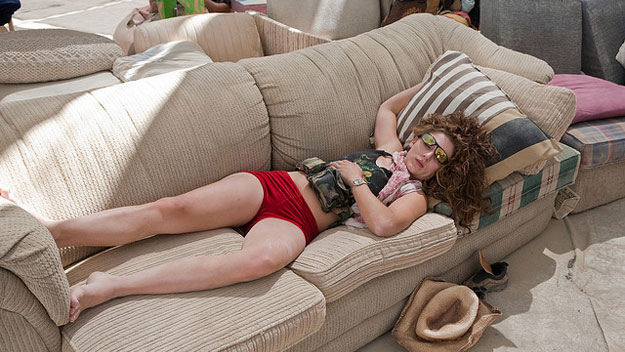 No, this doesn't apply to your own couch, either! CouchSurfing is an organization that helps people hook up with other people by sharing their couches (or other spaces in their homes) with one another. Adding to the 'HEY NEW STRANGER ROOMIE THAT I DON'T KNOW!' factor, both CouchSurfers and their hosts (brave people, eh?) can leave reviews and provide references for each other. Do your research and take safety precautions, though. Oh, and unless explicitly, initially agreed-to, it's probably great advice to refrain from sleeping au-naturale!
100. Leave a Hefty Tip for Excellent Service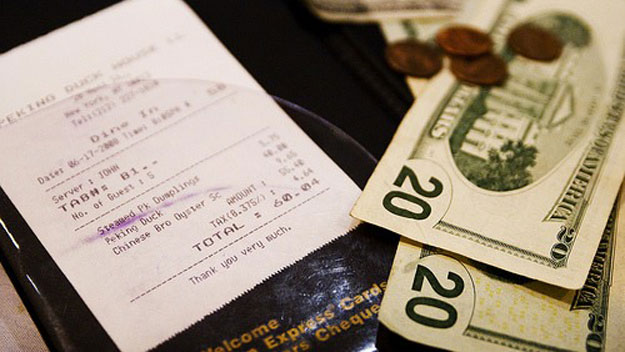 Most folks recognize that servers generally make their money in tips, earning practically nothing in base salary. Inasmuch, good service always warrants a good tip. Exceptional service, on the other hand, deserves an exceptional tip! Ever encounter a server that went beyond the call of his/her duty to cater to your expectations? Plop down a handsome 50% tip (or more) for it at least once in your life. The same principal can also apply to other kinds of services and professionals like hair stylists, movers, car washers, manicurists, masseuses and so forth.
101. Eat a Six-Course Meal That You Prepared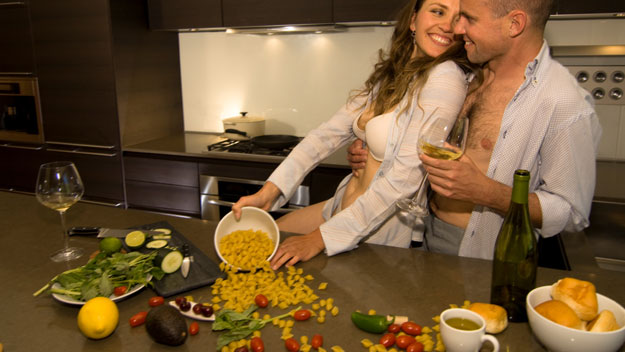 Right about now you're probably asking yourself "I've heard of a three-, even-four-, course meal, but six!?" Yes, six. Typically, six-course meals (a.k.a full course meals) entail an appetizer (like stuff clams or Swedish meatballs), soup, salad, a starch-based food (e.g. potatoes, rice) with one or two vegetables, a protein-rich dish (e.g. lamb chops, fish, chicken), and dessert. Reference sites like this one and even cookbooks to give you plenty of palatable ideas.
102. Go to Ferrari World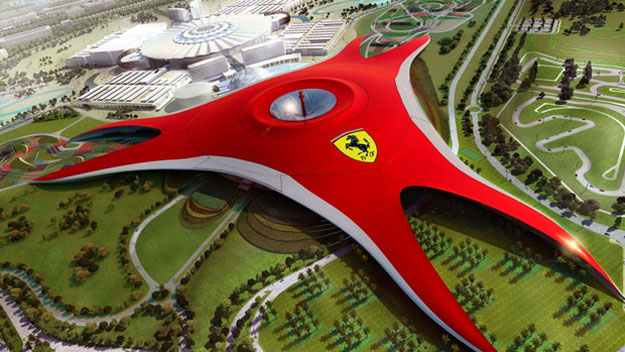 Ferrari represents the pinnacle, the benchmark of a thoroughbred roadster. And fanboys and girls, your ultimate destination for seeing and experiencing everything 'Ferrari' is here! Ferrari World is a 2.2m sq.ft, behemoth amusement park in Abu Dhabi, UAE. Just recently opened in 2010, the park lives up to its name in spades, boasting:
The Formula Rossa, the fastest roller coaster in the world (very fittingly), attaining 150mph!
The Fiorano GT Challenge, a 'dual-launch' coaster
G-Force, a tower-ride that shoots riders up to 203ft and out of the building.
Made in Maranello, a cinema that gives visitors a virtual tour of the Ferrari manufacturing plant in Maranello, Italy.
Too much additional awesomeness to list.
103. Eat Outside Your Comfort Zone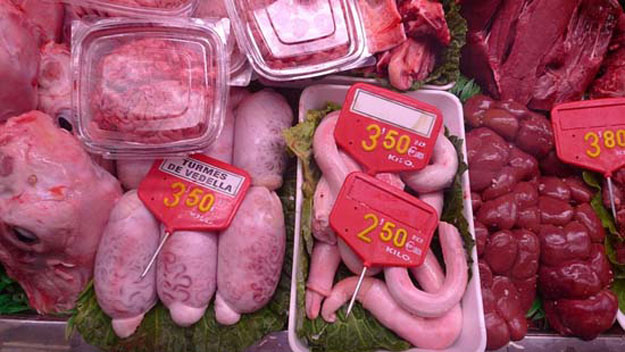 Nothing risked is nothing gained, right? Inasmuch, you'll never realize that you actually like a food (that you'd otherwise want to hurl over just looking at) unless you try it! For Americans, it's pretty safe to assume that most people haven't eaten some or all of the following: Sushi, congee, haggis, tongue, kidneys, brain, testicles, octopus and so forth. And make the experience even more authentic: Chow down in a place where this food (or foods) is traditionally served.
104. Quit a Job That You Really Hate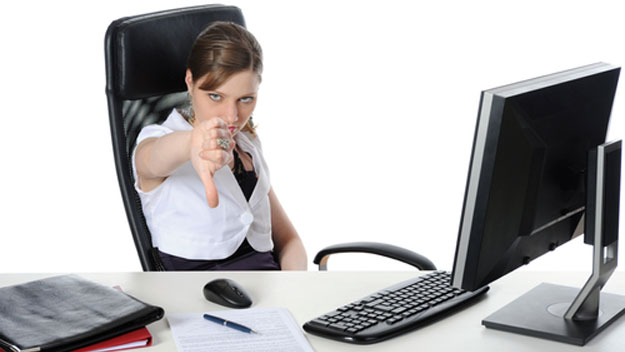 The regular 9-5 gig, day-in and day-out, gets pretty damn old for most people. We've all got bills to pay, though. But imagine discovering a job, one that pays a sustainable (or even lucrative) wage, that you actually look forward to waking up to and 'punching out' out of? Granted, there's many that will never discover such bliss, destined to answer to that grumpy boss until old age. But those who have found meaningful, fulfilling jobs do things like cater at weddings or large, formal parties, produce and sell something they're passionate about, teach horseback riding, own their own corner bakeries or cafes, and even put together functions like the aforementioned Events in the Sky for a living.
"Choose a job you love, and you'll never have to work a day in your life." -Confucius
105. Kayak in the Bioluminescent Bay of Fajardo, Puerto Rico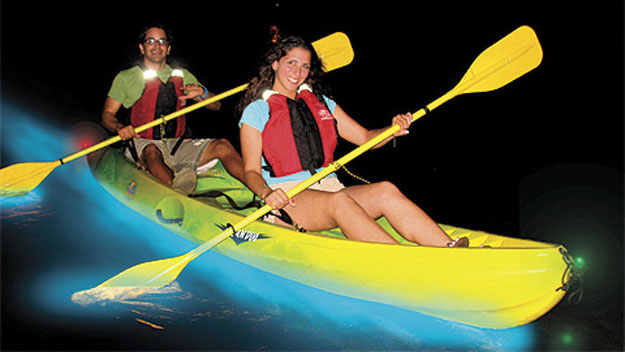 Similar in a way to the Aurora Borealis natural phenomenon, the Bioluminescent Bay of Fajardo, Puerto Rico boasts more bioluminescent wildlife (creatures that produce certain chemicals that cause emissions of light) than practically anywhere else. Bioluminescent plankton is the chief reason that this particular bay emits a super-cool blue. Make sure to choose one of the darkest nights to go observe the awesomeness. During a new moon phase is typically the best, but don't expect to see much under a full or even three-quarter moon.