76. Work for Tips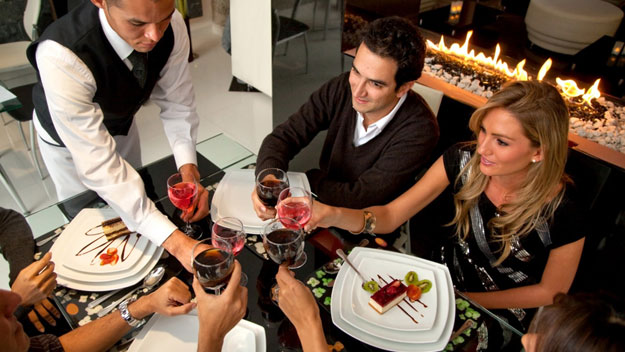 Surely you've heard the expression "don't judge a man until you have walked a mile in his shoes." Putting aside the reality that some employers can legally, subtly shift most of the burden of employee compensation onto the customer, what better way to understand and appreciate tip earners than to literally do what they do? Take time to work a temporary or part-time gig (whatever your situation warrants) as a waiter or waitress, bellhop, chauffeur, bar tender, or other (mainly) tip-based professional. Only then will you probably feel compelled to leave a better tip for hard workers. You'll feel great about doing so, and they will likely feel motivated to work even harder for their customers. Everyone wins.
77. Ride the Rocky Mountaineer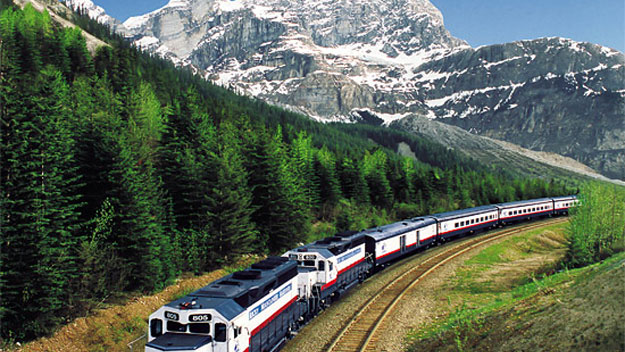 Many of activities on this list require plane and/or car travel. So it's time to change things up a bit—with an unforgettable trip through the Rocky Mountains onboard the award-winning Rocky Mountaineer train company. Traversing western Canada's provinces of Alberta and British Columbia, one of the several railcars owned by the company takes some of the most gorgeous routes (four in all) in-between the likes of Banff (in the middle of Banff Ntl Park), Calgary, Kamloops, Jasper (situated within the breathtaking Jasper Ntl. Park), and the legendary Whistler in the Coast Mountain's Pacific Ranges. And to Rocky Mountaineer's credit, it's been awarded the title of World's Leading Travel Experience by Train at the World Travel Awards in 2005, 2006, and 2007, and as one of the World's Best Journeys by National Geographic. ALL ABOARD! Indeed.
78. Visit Machu Picchu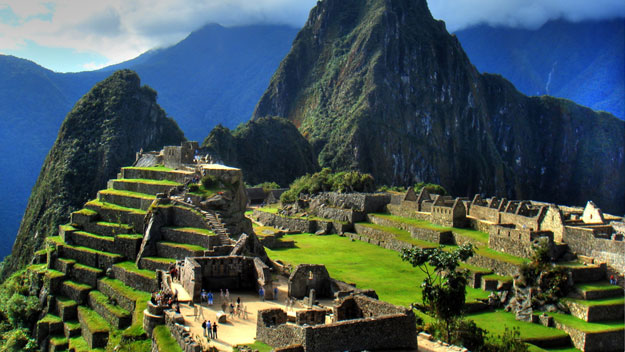 Machu Picchu, also known as The Lost City of the Incas, is a breathtaking 15th-century site in the mountainous Cusco Region of the Andes in modern-day Peru. It towers a whopping 8,000ft above sea level, and is believed to have been an estate of the Incan King Pachacuti. Among the terraced hills and mountaintop plateaus you'll find all sorts of remnants—small residences, workshops, sanctuaries, temples, and parks included.
79. Tour the Neuschwanstein Castle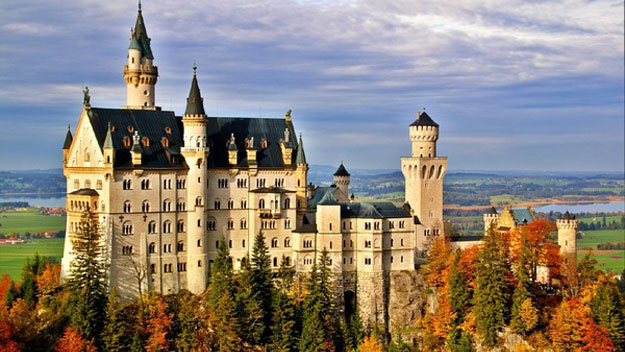 Neuschwanstein: Commissioned as a retreat home by King Ludwig II of Bavaria, it's one of the most famous, picturesque castles in the entire world. The Romanesque Revival-style palace is one of the most recognizable palaces in the world next to Versailles. And if it looks strangely familiar to "something American", think of Disney World's Sleeping Beauty Palace, which is practically a clone of the German palace's image. The best way to get to Neuschwanstein (near Fussen, Bavaria, Germany), according to Frommer's, is either by "car hire" (renting a car and local driver–generally more expensive) or taking the train, which is typically less expensive and more efficient.
80. Cage-Dive with Crocodiles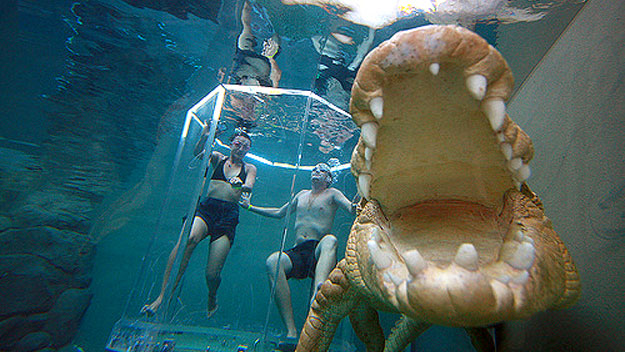 What's scarier than diving with the freshwater equivalent of Jaws—that is, huge crocodiles with terrifying jaws capable of taking an adult arm with very little effort—with nothing more between you and the reptilian beast but a thin glass cube? Not scared, you say? Good, because the Cage of Death exhibit in Darwin City, Australia is your ticket to more thrills! But for those who just can't muster up the courage to go face-to-face with an underwater man-eater, the park also hosts an exotic turtle sanctuary, 'baby alligator feeding and touching' forum, and aquarium.
81. Explore the Great Pyramid of Giza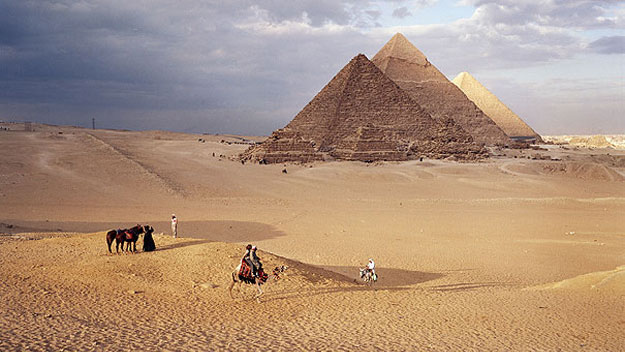 Just about everyone learned about the Great Pyramids in history class, but so few have actually had the extraordinary privilege of visiting them. Make it a point to be one of those few. And when you're done seeing the ancient Great Pyramid, take in the rest of the Giza Necropolis (the only one of the ancient Seven Wonders of the World that actually still exists), which includes the other two pyramids, the Great Spinx, ancient cemeteries, and an ancient industrial site.
82. Visit the Colosseum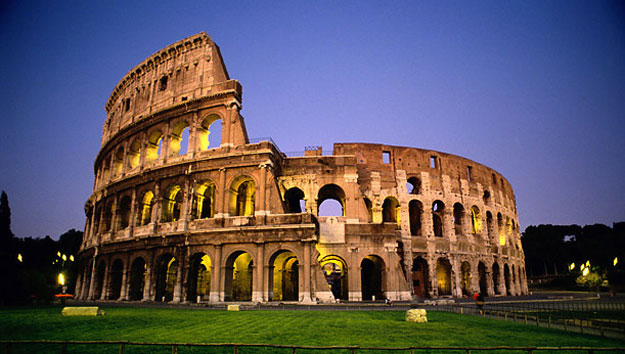 Did you see the movie Gladiator? How about Ben Herr? Great movies, no doubt—but let's be honest: You ain't seen nothing until you've actually visited the Colosseum (Rome, Italy), an ancient amphitheater and modern museum, in person. See where ancient Romans—up to 50,000 of them at a time—were entertained with mock sea battles (where the lower Colosseum was actually flooded to make the show even more real), bloody contests between gladiators, dramas (plays), animal (and even human) hunts and slayings, and other public spectacles.
83. Walk on the Great Wall of China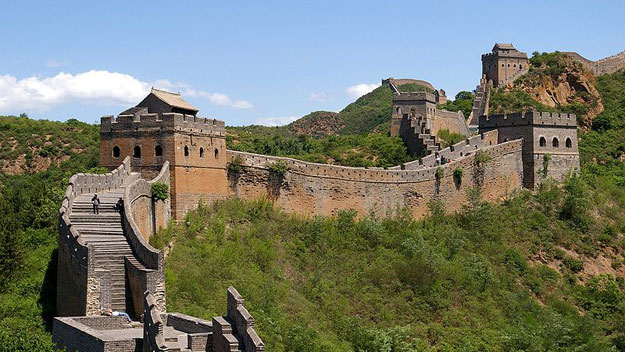 Stretching more than (an almost unfathomable) 3,800 miles (6,200 meters) from Shanhaiguan to Lop Lake, The Great Wall of China lives up to its name in spades. It's hard to even imagine how so many millions-of-tons of bricks, stones, packed-earth, and wood were painstakingly assembled along an area greater than the length of the U.S. itself! That said, no worthy Bucket List is complete without walking on (at least seeing) a portion of the Great Wall.
84. Drink a Piña Colada in San Juan, Puerto Rico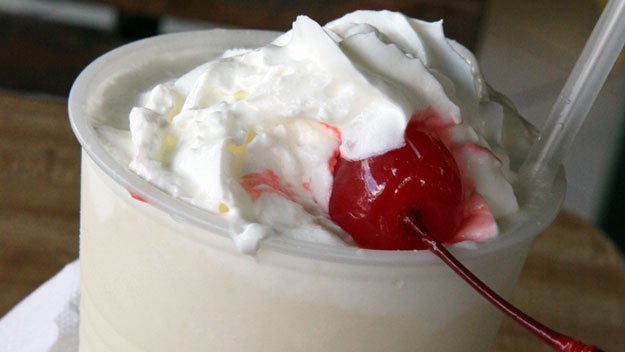 Ahh, Puerto Rico—one of the first priority stops of many a cruise passenger (most from, you guessed it, the U.S.)! Besides experiencing the lavish, clear beaches, endless string of hotels and bars along the coast, and Ricky Martin (grin), NO trip to the little island is complete without consumption of the country's national drink. What goes into a genuine pina colada? Coconut cream, pineapple juice, ice, and the all-important rum. After you get your initial dose of the requisite pina colada, go ahead and get your buzz on with one of the drink's freaking delicious cousins—like the Iguana Colada, Chi Chi (uses vodka in place of rum), and/or Kahlua Colada (orgasmic Kahlua in rum's place).
85. Fast for Three Days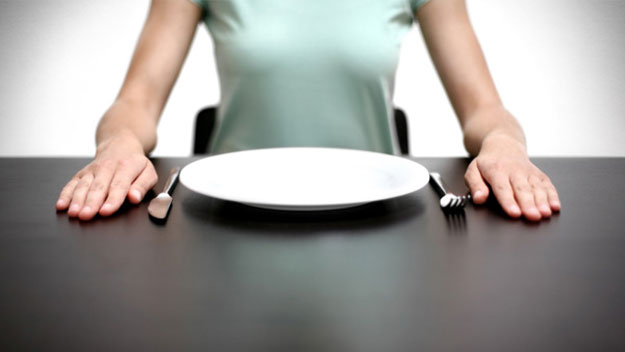 It's simple: Drink nothing but water. After the third day of this all-water diet, chow down, but don't make yourself sick at the same time. If you're anything like me, you love to eat and couldn't even fathom going a single day without some red meat and steamed veggies. However consider the often overlooked benefits:
After three days of being deprived of yummy substinence, foods that once tasted just "okay" will suddenly taste heavenly.
Fasting, in tandem with moderate water intake, helps cleanse the human body of all sorts of toxins.
Give the digestive system a (likely) much-needed reprieve.
Promote mental clarity and well-being.
Fasting gives you time to reflect on your eating habits and then, to reflect on them. Were they 'good' or 'bad' in hindsight?
Your energy level is very likely to surge as well, as you'll feel lighter (even if no actual weight loss occurs) and more nimble.
86. Visit the Taj Mahal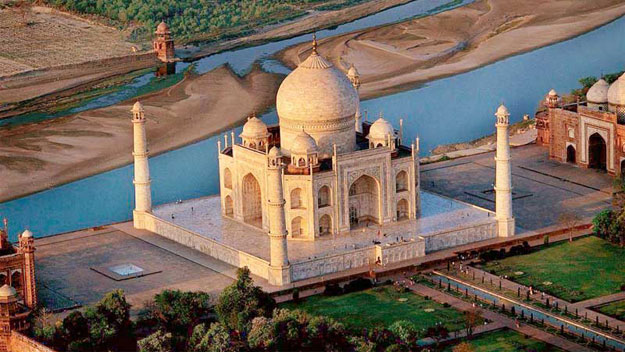 Located in Agra, India and built from 1632-1653 as a tomb and memorial for some emperor's deceased wife, the Taj Mahal is a white marble mausoleum and, essentially, the crown jewel of Persian architecture (see 'Mughal') and design. To get an idea of the grandiosity of the Taj, consider that its solid marble onion-dome alone stands 115ft high! And the Persian wonder of the world has been around for quite a while—-since 1653. Around three million people (excluding you, so far!) visit the awe-inspiring monument annually.
87. Learn to Surf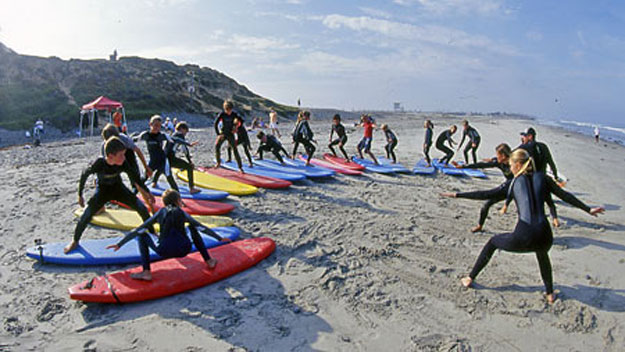 If you don't suffer from the (perhaps irrational) fear of being eaten by shark or taken down by some rogue, monster wave, learn to surf. Most budding surfers join some sort of surf camp or surf school; there, you'll learn about all kinds of surfing fundamentals—balancing and positioning, catching waves, Eskimo rolling, tube riding, duck diving (no ducks involved)—equipment, and precautions included.
88. Ride an Elephant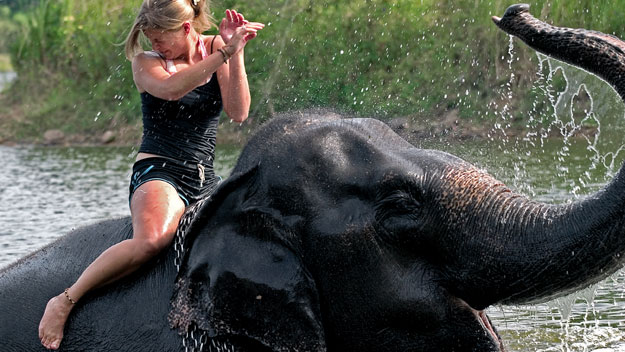 Go on, admit it: You've wanted to ride an elephant since you were a kid, right? After all, despite their formidable, Earth-bruising size, elephants are typically gentle giants. The ones seen on the likes of "World's Most Scariest" shows on TV are usually terribly mistreated; the result is elephants just going berserk because they can't take the BS anymore. Elephants raised in more responsible, nurturing environments, on the other hand, are very safe just as long as you don't get inadvertently stepped on!
89. Be Part of a Flash Mob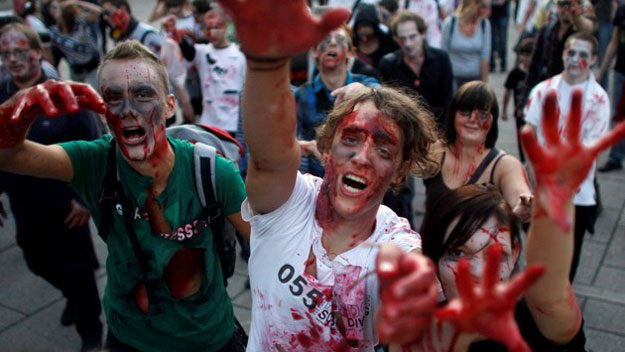 Flash mobs give (often random) strangers the chance to make new acquaintances and even friends. The idea is very simple: promote a large group of people to do something very random and basically in unison for—according to Wikipedia— "…the purposes of entertainment, satire, and artistic expression" and even, perhaps, putting a smile on the faces of totally unsuspecting bystanders. Prominent examples include the Worldwide Pillowfight Day's 5,000-person flash mob in New York City in 2008 and the 4,000-person Silent Disco flash mob at the London Victoria station in 2006.
90. Attend a Murder Mystery Dinner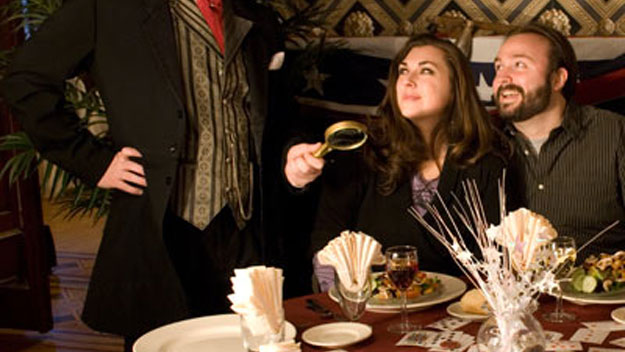 To the excitement of fanboys and fangirls of the crime/mystery genre, Yes, these 'Who-done-it?'-style events do exist and they're more popular than many people realize. Was it Colonel Mustard in the library with a wrench? Find out by creating your own or attending one here, here, or here. Just don't get caught up in homicide yourself; or, if you can't resist, don't get caught!