136. Climb to the Top of the Leaning Tower of Pisa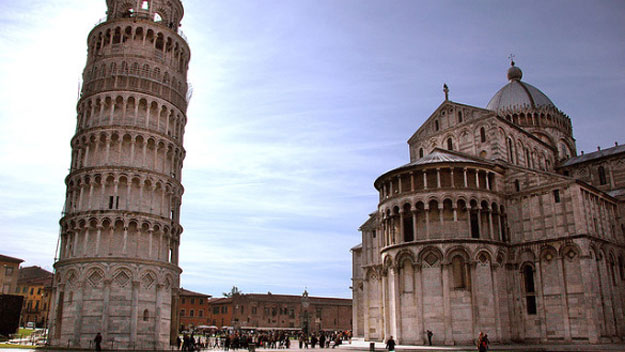 Located in the Italian city of Pisa (Tuscany, Italy) behind a really, really old cathedral, the Leaning Tower of Pisa is a 186ft-for-the-love-of-God-don't-let-it-fall freestanding bell tower ('campanile') that leans an almost uncomfortable 3.99 degrees. In other words, the top of the tower is displaced horizontally some 12-ft from a (normally) perfectly-plumb (vertical) stance. It has two sets of stairs—one with 296, the other with 294 steps—and offers a pretty awesome view of Pisa from the top.
137. Participate in a Polar Bear Plunge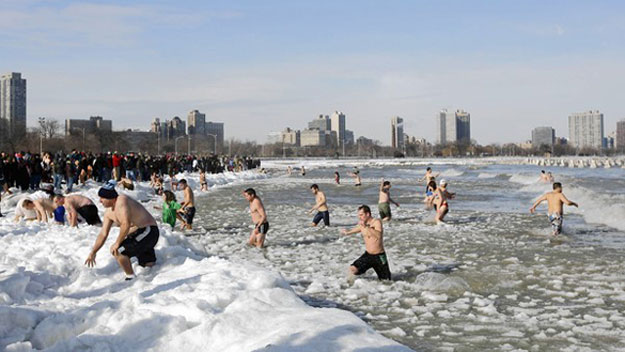 Yep, those are half-naked folks running into (and of course, promptly retreating out of!) frigid, icy water. Why? It's called the 'Polar Bear Plunge' and transpires every year at numerous locations, for various reasons. As for North America, the United States and Canada participate in the event—with the Long Beach, NY Polar Bears Superbowl Splash one being one of the largest annual events in the U.S. and Vancouver, British Colombia (as the Polar Bear Swim Club) another favorite place for Polar Bear Club 'members'. The U.S. events are typically held for charity; Canada's are generally in celebration of New Years Day.
138. Get Married
Granted, tying the ole' knot isn't for everybody, and one should never marry someone they weren't totally committed to (and vice-versa). That said, marriage boasts plenty genuine, lifelong advantages: It helps fill a personal emotional void for many, helps people feel 'complete' in their lives and (in the case of having children) about their ongoing legacy, makes them feel less lonely, among many other things.
139. Master a Lawn Sport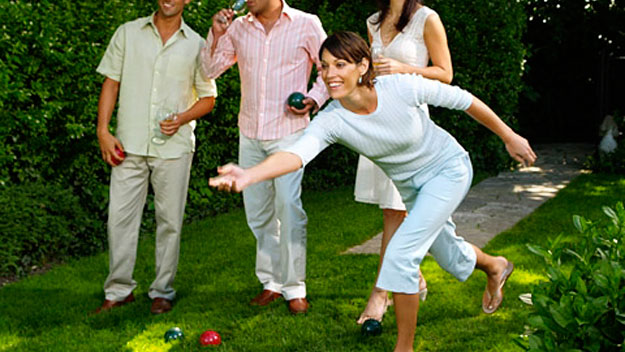 Lawn sports: Good for family reunions, defeating in-laws at said reunions, entertaining the kids, and so forth. What are good "lawn sports?" you might ask. It just depends, whether your thing is bocce, horseshoes, bean bag tossing, touch football or whatever, this is the perfect time to show off your mad sports skills! or not…
140. Go Whale Watching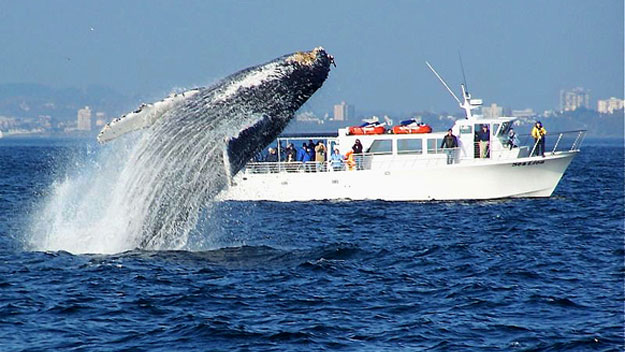 Think swimming with dolphins is cool? Try witnessing Earth's largest, most awe-inspiring creature up close and personally! And whales don't come in just one size: They run the gamut between the pygmy sperm whale (the smallest species at only about 11ft) to the humpback whale, which grows up to 52ft-long and weighs up to 72,000 pounds, to the largest of them all, the 200-short ton blue whale—which has been recorded up to a whopping 98ft in length, making it the largest creature to inhabit Earth.
141. Celebrate St. Patrick's Day in Dublin, Ireland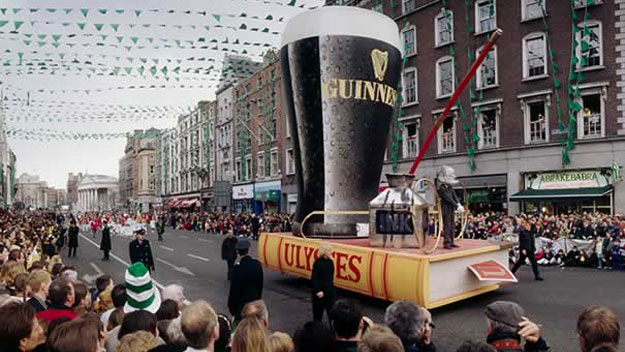 St. Patrick's Day (March 17), somewhat similar to Oktoberfest in the way beer is guzzled by the gallon barrel, is a national holiday in Ireland, and one that's celebrated in more countries worldwide than any other. From Argentina to Great Britain, to America and New Zealand, this saint's day holiday abounds with shamrocks, generous consumptions of 'green' beer (Guinness stout, anyone?), feasts, and parades. And what better way to celebrate it than in Dublin itself?!
142. Take a Helicopter Tour Over Kauai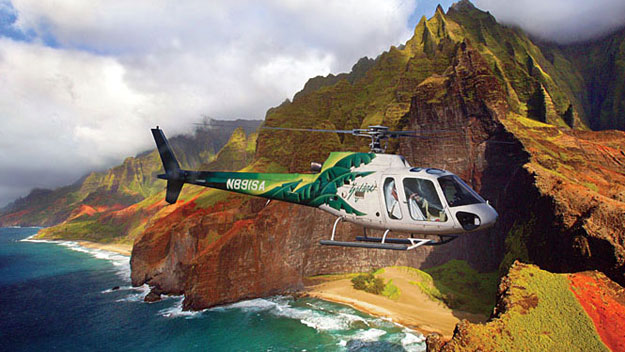 Now this is the type of bucket list item that really makes the whole thing worth it! Fly over Kauai, Hawaii's lush, indescribably beautiful landscape. Flights generally first fly through the Hanapepe Valley, then on to Mana Waiapuna Falls (a.k.a. 'Jurassic Park Falls', where parts of Jurassic Park where actually filmed). Then, you'll tour the astounding Olokele and Waimea Canyons, the latter famed for its multiple 'hidden waterfalls'. Afterwards, you'll likely hover above and through Bali Hai Cliffs, Hanalei Bay and the Princeville Resort. Many tour companies even fly guests over Mt Waialeale, the heart of an ancient volcano and home to breathtaking 3,000+ foot waterfalls. The amazing landscape on the whole is, sincerely, enough to make an adult burst into tears of joy.
143. Take a Submarine Tour in Waikiki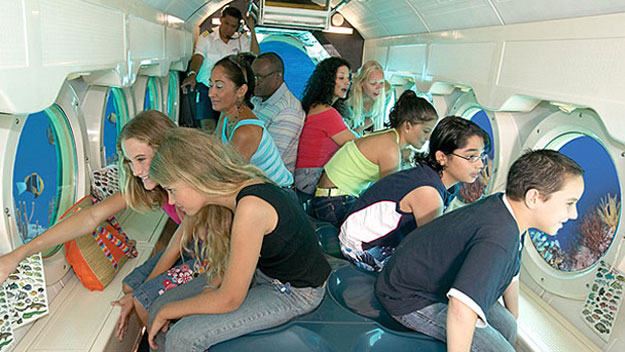 After you've flown above Hawaii's grandiose islands via helicopter, it's time to subterranean—as in, under the sea. Take the Atlantis XIV submarine (pictured above) for example. It's basically a state-of-the-art civilian submarine that seats up to 64 and sports super-sized portholes for viewing of marine wildlife, coral reefs, ship wrecks and more. There are also much smaller, more intimate submarines for those who like to avoid the masses while vacationing! Either way, tours usually take place about 100ft-down and last around 30-45 minutes.
Afterwards, while you and party are still in marine-loving mode…
144. Tour the Titanic Wreckage At the Bottom of the Atlantic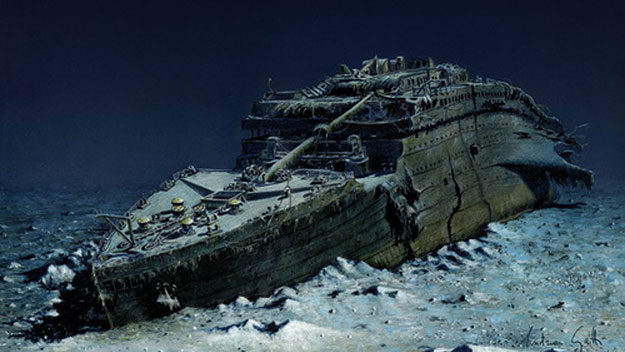 Seeing the 1998 movie 'Titanic' is one thing; witnessing the real-life remains of the infamous luxury liner (at the bottom of the Atlantic ocean) is quite another altogether. For a relative bargain of $59k per person (oh sure, let me just grab my checkbook), this company will swoosh you and guests 12,500 ft under the sea to observe parts of the late luxury liner laying on the Atlantic seabed. Among the sites include the algae/coral-covered bow, bridge, promenade areas of the ship, one of the gi-normous propellers and one of her boilers.
145. Swim in the World's Largest Swimming Pool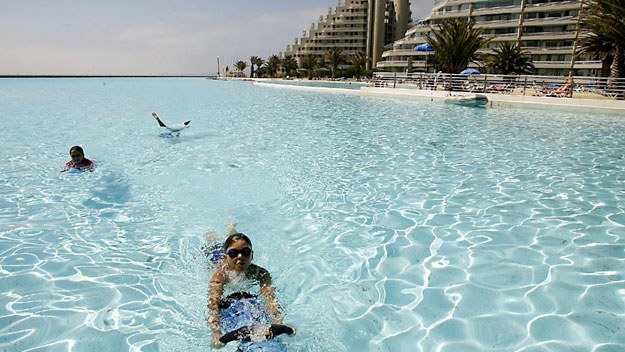 Think you've seen some pretty big, Olympic-sized pools before? You ain't seen (or experienced) nothing yet! More than 1,000 yards long and encompassing 20 freaking acres, the pool at the San Alfonso del Mar Resort in Algarrobo, Chile is the largest and deepest (sporting a 115-foot deep end) manmade pool on Earth. It also has more than enough water to swim, paddle-boat, party, etc. in—66 million gallons of it to be exact.
Afterwards, grab your heaviest coat and largest portable heater and…
146. Stay at the Icehotel in Sweden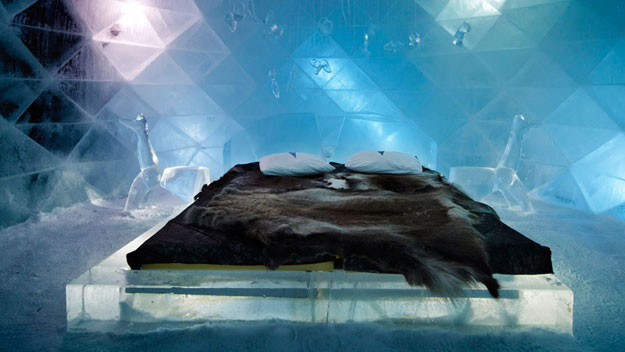 Plan to spend the night in what looks like the bedroom of Mr. Freeze himself. Actually, this is an actual 'bedroom' in an actual hotel in JukkasJarvi, Sweden. Guests stay in artfully sculpted (of ice) suites, complete with ice bed (covered in, yes, reindeer fur), gloves, shoes, warm clothes, 'ice art', morning sauna access and breakfast buffet. Oh, the temperature in these suites hovers around -5 celcius (23F). And if you decide to go, but can't fathom trying to sleep while ice-sickles hang from your chin, they also have warm cabins.
Afterwards, travel around the world to somewhere nice and balmy (hint: 'down unda') and…
147. Hold a Koala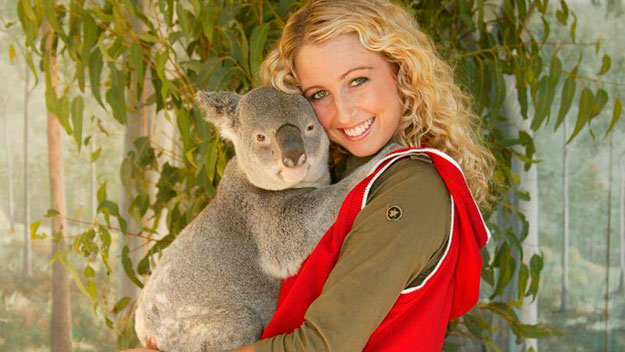 Aww, they look so cute and cuddly! Right? The Koala is a furry, herbivorous marsupial that's closely related to the wombat and kangaroo (both native to Australia as well); most are found in eastern and southeastern Australia. Males generally grow as large as 31 pounds and females rarely grow past 12-15 pounds. And one of the most famous spots to see, and yes—hold—one is the Currumbin Wildlife Sanctuary in Queensland. Not only do they have koalas, but dozens upon dozens of other species like kangaroos, wallabies, Tasmanian devils, snakes, freshwater and saltwater crocodiles, a few dozens of types of exotic birds, and lot more.
148. Watch Andrea Bocelli Perform Live in Milan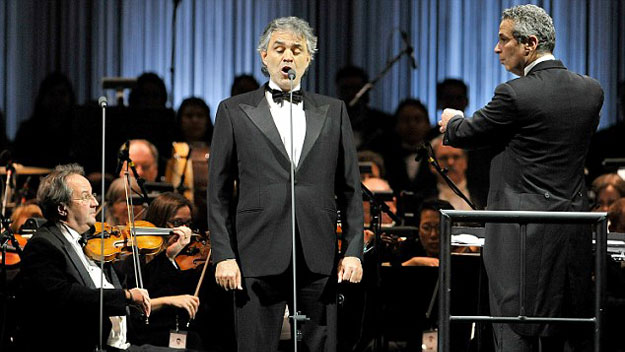 Chances are, you've heard him sing, but may not who he is. He's Andrea Bocelli, one of the most esteemed, most prolific solo artists in classical music history. The fellow commands huge audiences wherever he performs: Major accomplishments include his Sacred Arias album—which has sold more than five million copies—Romanza, netting over 20 million sales worldwide, as well as a Golden Globe and Academy Award for his duet (The Prayer) with Celine Dion for the movie "Prince of Camelot". And that's just scratching the surface of this man's mountain of accomplishments in classical music. Not bad at all, especially considering that Bocelli is completely blind.
149. Visit the Louvre Museum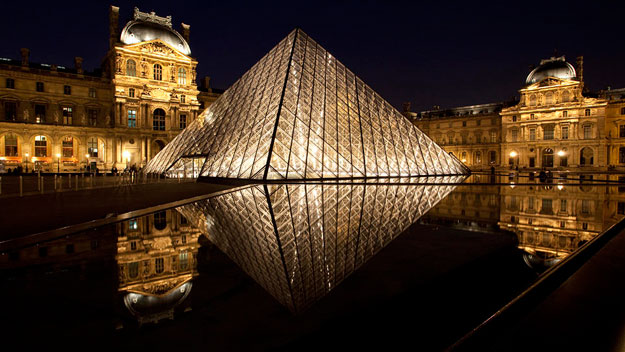 Visiting it being one of yours truly's own to-do's, the Louvre Museum in Paris, France is one of the largest, most famed and celebrated museums in the world. The museum, located on the Seine River in Paris's 1st arrondissement (district), is home to almost 35,000 absolutely priceless works of art and other artifacts from prehistory until the late 19th-century—spread out over a sprawling 652,300 sq.-ft. (60,600 square-meters). Included is the original Mona Lisa painting, the Nike of Samothrace statue, Michelangelo's Dying Slave sculpture, a huge collection of ancient Egyptian and Near Eastern (i.e. ancient Mesopotamia, Persia) artifacts, and way too many other things from antiquity-to-modern times from Greece, the Roman Empire, and so many others.
150. Participate in a Protest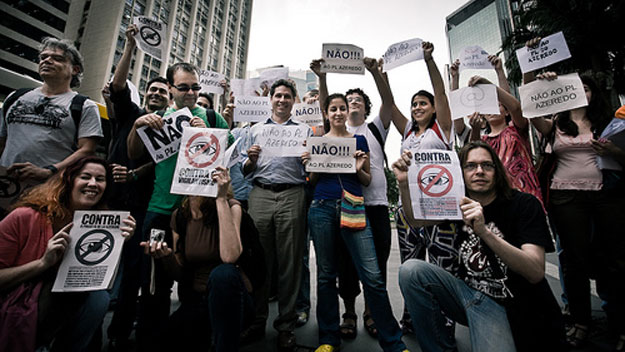 Depending where you live, there's definitely no lack of protests around to join. In the U.S., they run the gamut among Occupy Wall Street (OWS), Tea Party venues, and pro-choice and pro-life rallies. In Europe, you've got a choice among student rebellions in France, anti-austerity protests (usually full-on riots, actually) in the up-to-its-eyeballs-in-debt country of Greece, and anti-police brutality rallies in the U.K. Oh, and don't forget the mobs of upset Canadians who initiate riots because their hockey team lost. A word of caution, though: In any protest, you might want to avoid the folks hurling the Molotov cocktails and turning police cars over.